Teenager Cleared Of Murdering A Man In A Black Country Nightclub
6 February 2018, 17:10 | Updated: 6 February 2018, 17:38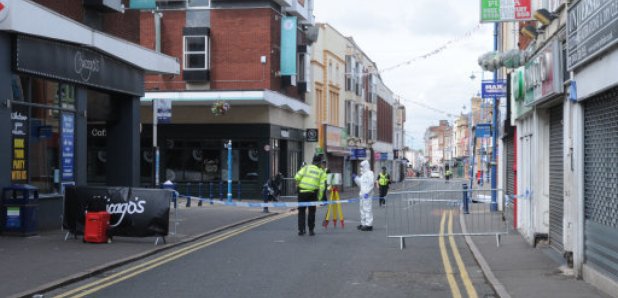 A teenager has been cleared of murdering an amateur footballer who was stabbed in the heart at a nightclub in Stourbridge.
Kobe Murray, 19, was also acquitted of an alternative count of manslaughter after a jury accepted that he did not intend to harm Ryan Passey.

The Crown had alleged that Murray deliberately plunged a knife into the 24-year-old's chest in Chicago's nightclub in Stourbridge, West Midlands, in the early hours of August 6 last year.

A seven-day trial at Birmingham Crown Court was told that Mr Passey suffered a single fatal stab wound shortly after two minor incidents on the dancefloor, including one where punches were thrown.

During his trial, Murray, of The Broadway, Dudley, told the court he grabbed a knife from another man at the club.
Our Reporter Tom Bushell was in court:
The man accused of stabbing Ryan Passey to death in a Stourbridge nightclub in August has been found not guilty of his murder and manslaughter. pic.twitter.com/1kKafUMPqt

— Tom Bushell (@TomBushell92) February 6, 2018

Defence counsel James House QC argued that Murray may have "pushed out" as he was punched and then realised that the knife had injured someone.
After the verdicts were returned, trial judge Mr Justice Goose commended members of the public, including relatives of Mr Passey, for remaining calm throughout the proceedings, including the delivery of the verdicts.

"The jury made their decision, they have made it clear and there is nothing more that needs to be said," the judge told the court.