Teenager Drowns In Black Country Lake
21 June 2017, 09:28 | Updated: 21 June 2017, 15:21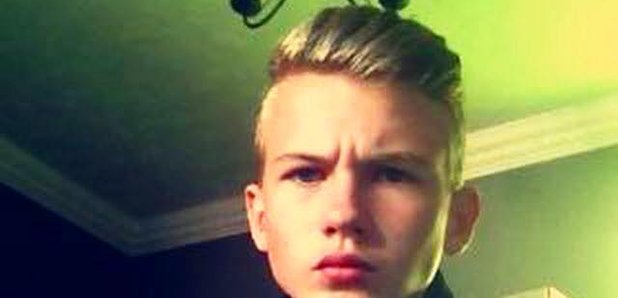 A 15 year old boy's died while swimming in a lake in the Black Country.
Spencer Hurst failed to resurface after entering the water in Pelsall near Walsall. Emergency crews were called to the lake beyond Ryders Hayes Lane at 6.50pm on Tuesday night.
He was later pulled and declared dead at the scene.
A West Midlands Ambulance Service spokesman said: "While staff on the ground searched the area, both the air ambulance and a police helicopter searched the lake from the air.
"Tragically, the boy was later recovered from the water and was confirmed dead at the scene.
"Although it is very hot at the moment, the dangers of going into open water cannot be underestimated.''
Officers are currently with the boy's family.
West Midlands Fire Service Area Commander Ben Brook said: "This was a particularly distressing incident for everyone involved, not least family and friends of the teenager who were at the scene. Our thoughts and sympathies are with them all.
"We absolutely understand the temptation to swim, have fun and cool down during the heatwave, but we are asking people not to. It simply isn't worth the risk nor the heartbreak for all involved when things go wrong."
Drowning is one of the most common causes of death for people under 16 in the summer months. Many victims misjudge how well they can swim, often unaware of how cold the water can be and what this does to their stamina and strength.
Spencer went to Aldridge School - where the Headteacher has paid tribute.
Mr Mountney said:
"It is with deep regret that I write to let you know of the tragic death of one of our Year 10 pupils, Spencer Hurst.
"When someone so young dies, it obviously impacts heavily on their family but also on the wider community especially their school.
"We have provided counselling services and have spoken to pupils about the importance of caring for each other.
"Ours is a community which prides itself on such support, even at times of challenge.
"Spencer had only joined us this year but had already established a strong friendship group within our group.
"We know he will be missed by all of us, and our sympathies are with his immediate family and friends."
Dozens of well-wishers and friends of Spencer, including coaches from a local boxing club, visited the scene to lay flowers in his memory beside Ryders Hayes Mere.
Four boxing gloves bearing messages of goodwill were also placed beside the lake on the outskirts of Pelsall.
The leader of Walsall Council, Sean Coughlan, said:
"I am shocked and saddened by the tragic incident that occurred in Ryders Hayes on Tuesday evening.
"The loss of this young man's life is upsetting and my thoughts and sympathies are with the family and friends of the young man concerned, as well as the wider community affected by this awful event.
"Walsall Council is working closely with schools and other agencies, including the landowners, to gain a full understanding of what has happened. Our children's services have been liaising with schools to support friends of the victim."