Telford killer has sentenced increased
1 November 2018, 15:08 | Updated: 1 November 2018, 15:16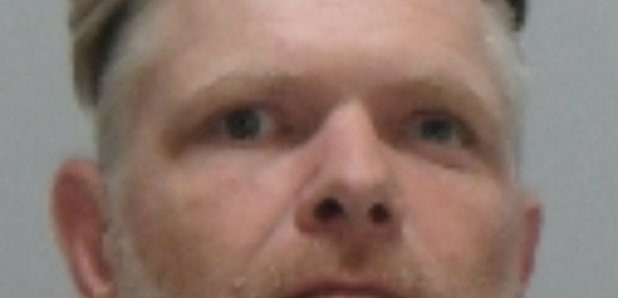 A killer who brutally stabbed his partner to death after taking a cocktail of drugs has had his minimum jail term increased by senior judges.
Paul Beddoes used two knives to inflict multiple stab wounds on Lynn McNally, 46, before telling a neighbour what he had done.
The 45-year-old, of Mullinder Drive, Ketley Bank, Telford, West Midlands, admitted murder at Stafford Crown Court in August and was jailed for life.
He was ordered to serve at least 11 years and 68 days, allowing for time spent on remand, before he can apply for parole.
But his minimum term was increased to 14 years and 190 days by judges at the Court of Appeal on Thursday.
Lord Justice Gross said the original sentence was "unduly lenient" and did not take enough account of the aggravating features of the murder.
Sitting with Mr Justice Martin Spencer and Judge Philip Katz QC, he said: "We highlight the use of two knives, the savagery of the attack, demonstrating an intent to kill, the absence of any defensive injuries and the fact that the offender had taken illegal drugs."
Ms McNally was found dead at the couple's home in the early hours of February 21, having suffered multiple stab wounds.
The judge told the court there was no clear motive for the attack and witnesses described Beddoes' relationship with the victim as a "loving" one.
However, he said Beddoes had taken heroin and diazepam, despite being offered help with his drug addiction the day before he killed Ms McNally.
Although he suffered from a mental disorder, it was accepted his responsibility was not diminished at the time of the murder.
The sentence was referred to the Court of Appeal by Solicitor General Robert Buckland QC under the unduly lenient sentence scheme.
Mr Buckland said: "This was a brutal and frenzied attack which resulted in the death of Beddoes' partner.
"The offender is a danger to women and I am pleased the court has seen fit to increase the prison term."