The Commonwealth Games Is Handed To Birmingham
16 April 2018, 10:01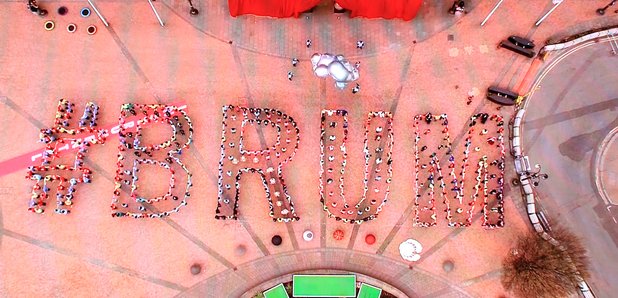 Birmingham has officially taken over the Commonwealth Games.
The UK's second city will host the competition in 2022.
Around a billion people watched the ceremony on Sunday which began with Birmingham's Lord Mayor Anne Underwood telling crowds in Australia: "We are a very young and diverse city - we will showcase our city's youth and diversity."
There were performances from rappers and speak artists before crossing over to Birmingham where viewers were treated to a colourful routine by hundreds of dancers in Victoria Square.
They performed to 'Mr Blue Sky' by Birmingham band ELO.
We hope you enjoyed the #birmingham2022 event live from #Brum. Our brilliant young performers certainly did! Well done to everyone involved pic.twitter.com/pVQyHmHEzh

— Birmingham 2022 (@birminghamcg22) 15 April 2018
There was a choir, dancers of all ages and drag queens in the fountain.
Erdington rapper Lady Sanity took to the stage in the Gold Coast along with poet Amerah Saleh.
What an experience!!

Thank you all so much. Massive thank you to everyone at @GC2018 !

Bring on @birminghamcg22

— For Figures OUT NOW! (@Ladysanity) 15 April 2018
Birmingham you have stayed back too long. Told them to take the limelight for a while. They sparked coloured lights in celebration of everything but never in celebration of us. #birmingham2022

— Amerah Saleh (@Voiceofthepoets) 15 April 2018
Team England will hope a home Games helps them build on a second-placed finish in the medal table on the Gold Coast this year.
They won 45 golds altogether with 136 medals in total.