Thousands Stranded As Primera Air Goes Bust
2 October 2018, 07:13 | Updated: 2 October 2018, 07:16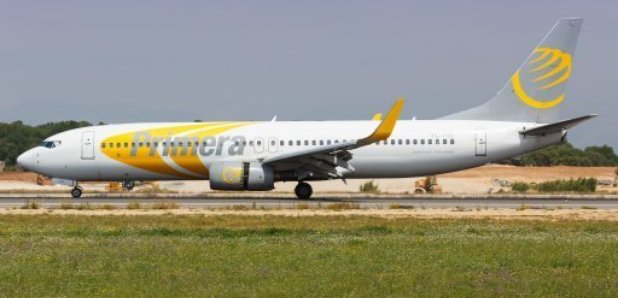 Budget airline Primera Air, which has bases in Birmingham and Stanstead, has gone into administration.
Stansted told the company it would seize one aircraft, which was already on the ground and was not due to fly on Monday, because of unpaid bills.
Birmingham Airport referred customers to the Civil Aviation Authority advice, which urged those expecting return flights to the UK with the operator to make fresh arrangements home.
Primera, which has operated for 15 years, began offering flights for £99 across the Atlantic from Stansted to New York, Boston, Washington, and Toronto this year.
The collapse of the airline comes almost a year to the day after travel firm Monarch went to the wall, leading to the redundancies of nearly 2,000 employees.
More than 110,000 Monarch passengers were left overseas and the Civil Aviation Authority helped repatriate stranded holidaymakers in what transport secretary Chris Grayling called an "unprecedented response to an unprecedented situation."
The number of Primera Air passengers left stuck by the collapse is reported to be in the thousands, while those who have booked on tours have been urged to contact their agents.
The Danish airline said it was a "sad day" for staff and passengers but it had "no other choice than filing for bankruptcy".