Three Jailed For Life For Murder In A Burton Street
29 April 2016, 19:06 | Updated: 29 April 2016, 19:16
Three Polish men have been jailed for a minimum of 20 years after they murdered a man in a street in Burton.
29-year-old Tomasz Bachta was attacked with a baseball bat and knives last July after returning home from a night shift.

A judge has called it a "cold and ruthless attack" and jailed the men for life.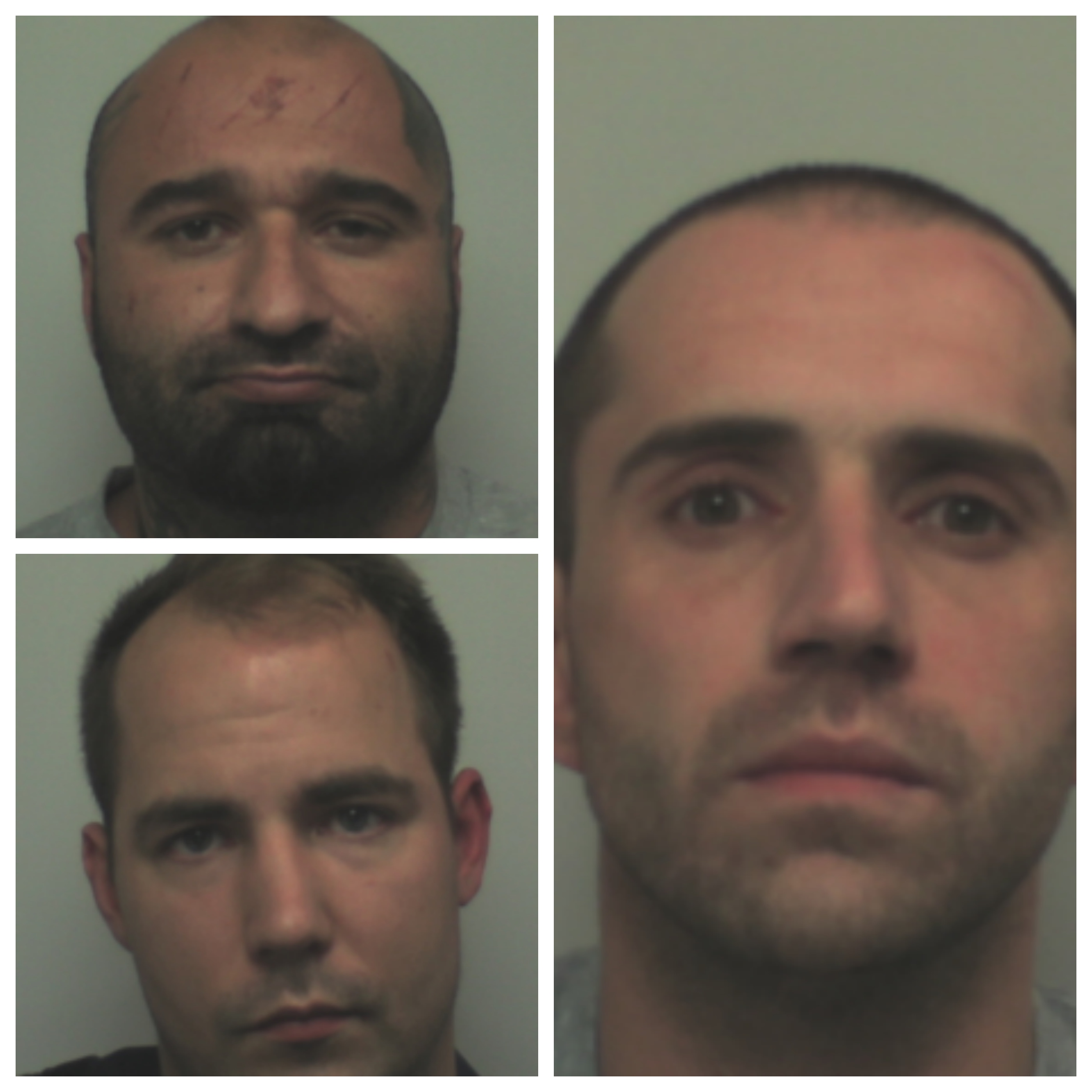 Bartosz Ojeda-Rodriguez, 35, Stanislaw Czyz, 29, and his 31-year-old brother Andrzej Czyz were all ordered to serve a minimum term of 20 years for killing Tomasz Bachta.

Ojeda-Rodriguez, from Hunter Street in Burton; Stanislaw Czyz, of Byrkley Street, Burton; and Andrzej Czyz, of Byrkley Street, Burton, were convicted of murder three weeks ago.

A fourth defendant, 33-year-old Piotr Miezal, of Pershore Drive, Branston, Burton, was found guilty of manslaughter after acting as a look-out.

The Recorder of Stafford, Judge Michael Chambers QC, who jailed Miezal for nine years, heard that Mr Bachta was set upon after his assailants got out of a van at about 6.30am.

The attack, thought to be linked to an earlier altercation in the car park of a doctors' surgery, was described by the judge as "particularly reprehensible''.

Passing sentence at Stafford Crown Court, Judge Chambers said: "The sickle was left at the scene in error and the DNA (of Ojeda-Rodriguez) was found on the handle.

"None of you have shown any remorse for what you did - this was, in my judgement, a cold and ruthless joint attack.''

In forming his view of the appropriate minimum terms for the three men convicted of murder, the judge said he had taken into account their lack of an intention to kill.

But the judge told the defendants found guilty of murder: "I am satisfied that it was a part of this venture that the sickle would be taken to the scene and that the three of you were aware of that.''

Commenting after the case, Detective Inspector Dan Ison said: "The actions of these men have ruined the lives of Tomasz' family and friends and my thoughts remain with Ana, Tomasz's mother, and them all at this difficult time.

"I would like to thank the community of Burton for being patient with the disruption caused in the initial few days of the police investigation and for also having the confidence in stepping forward to provide police with critical information that helped gain these successful convictions.

"Today's sentences are welcomed and I hope that they go some way to reassure all residents of Staffordshire that we will not tolerate such crime in the communities we serve.''

In a statement released by police, the victim's relatives said: "We constantly ask ourselves the question: Why? What kind of a person would go to the extent of committing such a horrendous crime? There is no explanation for such a horrific action.''