WW2 Bomb Is Detonated In Birmingham
17 May 2017, 07:33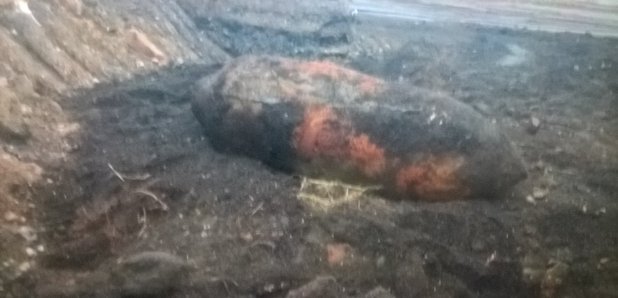 The WW2 500lb device which has disrupted Birmingham over the last couple of days has been detonated
A controlled detonation has been carried out on the WW2 bomb found yesterday at a construction site in Aston.
The detonation was carried out at around 3.30pm after Army disposal experts had formed a protective sand sarcophagus over the shell to minimise the reach and impact of the explosion.
Here's the moment it detonated.
.@WMPolice drone catches the moment the #WW2Bomb was detonated by army bomb disposal teams on a building site in #Aston #HeartNews pic.twitter.com/3PUQpjZPfL

— West Mids News (@HeartWMidsNews) 16 May 2017
Formed using 250 tonnes of sand, it acts like a large sand bag!
Along with colleagues from the Highways Agency we are working as fast as we can to re-open the motorway, the Aston Expressway and surrounding roads.
We hope to be able to post our drone footage of the explosion later today.
Thanks to everyone for their patience during this operation - public safety has to be our number one priority.
A few photos from last night... Hard work from brave EOD military colleagues. pic.twitter.com/1pMKUq2VNK

— Chris Johnson (@ChSuptJohnson) May 16, 2017
For the latest travel news, please click here