Tunisia Terror Attack Inquest Hears Tamworth Mum 'Died Quickly'
25 January 2017, 17:22 | Updated: 25 January 2017, 17:30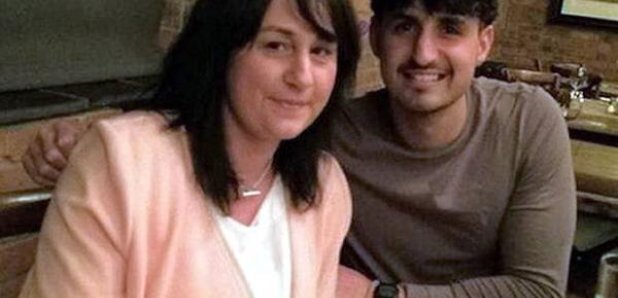 An inquest has heard a woman from Tamworth, who was killed in the terror attack in Tunisia, would have died very quickly.
The hearing in London has found mother of three Sue Davey, who worked at Severn Trent Water,was shot in the neck and chest during the attack,

The inquest is looking into the deaths of the 30 British tourist in the shooting in Sousse in 2015.
Mother-of-three Suzanne Davey, 43, of Tamworth, Staffordshire, and her partner Scott Chalkley, 42, of Chaddesden, Derby, were relaxing on sunloungers when Seifeddine Rezgu opened fire.

Ms Davey would have died very quickly after losing consciousness from being shot in the chest and neck, the court heard.

A post mortem showed that Mr Chalkley was shot in the chest, abdomen and pelvis.

The couple had met while they both worked at Severn Trent Water.

Her son Conor Fulford remembered her as caring, supportive and always willing to solve any problem with her "do-good attitude.''

Mr Fulford broke away from a brief prepared statement to pay tribute to Mr Chalkley, joking that he had been a wonderful addition to the family even though he was an Arsenal fan.

He told the court: "Scott really did give mum a new lease of life. He was a really good guy and gave mum a lot of happiness. Knowing that she was with someone like that is really comforting.''

Mr Fulford also noted that his mother had "missed so much'' since the killing, including her daughter's wedding and seeing another daughter go off to university.

Mr Chalkley was much loved for his "cheeky disposition'', but "he had met his match in Sue'', who was not afraid to set him straight on things, according to a relative, Louise Fox.

She told the court that the father of two had a "cheeky grin and a great laugh'' which was topped off with a wicked sense of humour.

He was described as a lifelong Arsenal fan, who excelled academically and was medically discharged from the Royal Fusiliers at the age of 21.