Two Walsall Mums Sentenced For Helping Husbands Get To Syria
23 May 2016, 17:38 | Updated: 23 May 2016, 18:17
Two Walsall mums accused of Syria related terror offences have been sentenced.
34-year-old Lorna Moore was found guilty of failing to tell police her husband, Sajid Aslam, planned to travel to join the so called Islamic State group. She's been jailed for two and a half years.

24-year-old Kerry Thomason's got a suspended sentence for helping her husband Isaiah Siadatan get to Syria to fight. He's still thought to be in Syria fighting with the terrorist group.
Ayman Shaukat, 28, was also convicted of preparing terrorist acts by helping Aslam and Muslim convert Alex Nash, 22, on their way.
Fellow defendant Alexander Nash, aged 22, of Bentley Road, was jailed for five years and handed an additional year on extended licence, after pleading guilty at an earlier hearing to preparing for acts of terrorism.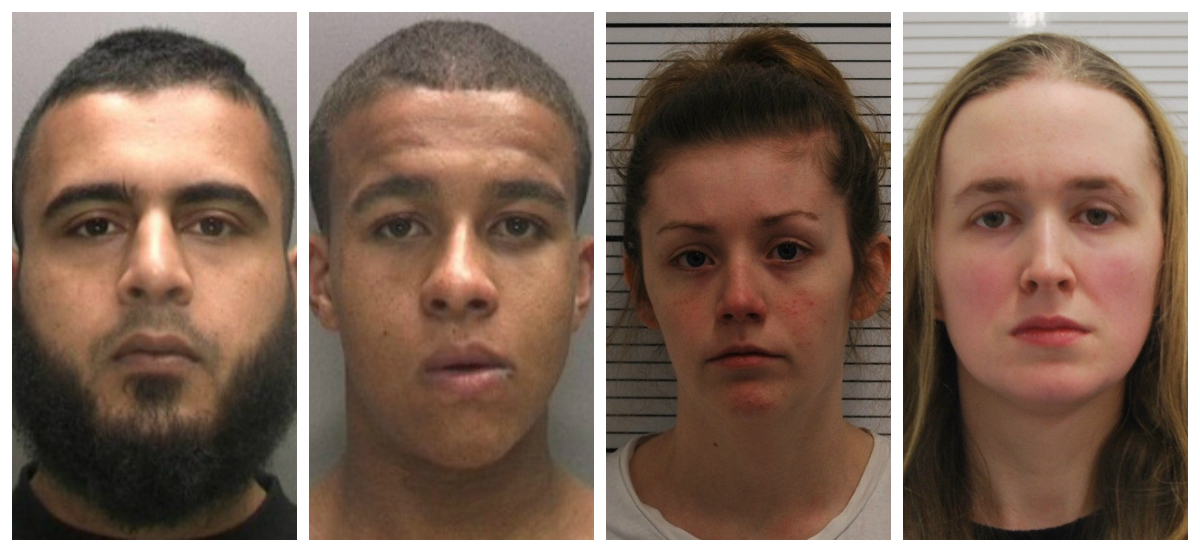 Sentencing at the Old Bailey, Judge Charles Wide described Moore as a "very strong character'' and said she "knew perfectly well of your husband's dedication to terrorism''.

"One of the troubling things about you is your facility for telling lies,''.

He said Moore had told "lie after lie'' to the jury during her trial and that some of her evidence was "nonsense''.

She was sentenced to two years and six months imprisonment.

Shaukat was jailed for a total of 10 years with a five-year extended licence while Nash was jailed for five years with a one-year additional licence.

Judge Wide said Shaukat was "committed'' and Nash "dedicated'' to terrorism.

He described Thomason as "naive'' and said her husband made "ugly threats'' against her in trying to persuade her to join him.

She was sentenced to two years imprisonment suspended for two years with a supervision order and six-month tagged curfew between 6pm and 6am.

At the time of Aslam's departure in August 2014, Moore had taken the rest of the family on a Butlin's holiday in Skegness.

The day after dropping him off at the airport, Shaukat sent a photograph of himself on his mobile phone posing with the IS flag.

As Aslam crossed into Syria, he sent a triumphant coded message back to Shaukat in the form of a video link to a song called I Made It by Cash Money Heroes.

Within months, Moore had booked flights to Palma, Majorca, but her final destination was given away in a text from Nash's pregnant wife in Turkey saying "see you there''.

Moore insisted she would "never'' put her children's lives in danger, adding: "They mean the world to me.''