UK's First Autism Centre To Open In Staffordshire
4 April 2017, 15:54 | Updated: 4 April 2017, 15:59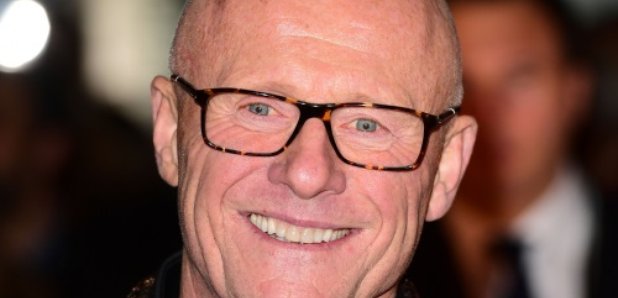 Phones 4U billionaire John Caudwell will open Britain's first international autism centre – donating £9 million of his own money.
The "revolutionary" research and therapy centre will be based at Keele University and will cost £18 million. It'll treat children with all sorts of illnesses but will specialise in autism.
Mr Caudwell says he'll pay for half, matching every penny given by members of the public.
He's working with Caudwell Children, the charity he founded in 2000. They say the centre will help diagnose and treat millions of people across the U.K.
Mr Caudwell says it's a cause close to his heart.
"I have been deeply affected by the families I've met whose lives have been devastated by autism, and rebuilt thanks to the support of the charity.
"I am proud to support what is set to be a landmark development in the provision of services for the millions of people who are affected by autism on a daily basis."
What the Caudwell International Children's Centre (CICC) will include:
State-of-the-art assessment suites
A sensory garden to help children interact with nature
Family training suites
Training kitchens for cooking classes to encourage a healthy diet
Caudwell Children says it's seen a rise in the number of parents who have turned to them after not getting the help they need elsewhere.
Trudi Beswick, the charity's CEO, says the centre will provide families with much-needed support and a "brighter future."
"We have found some woeful inadequacies in diagnosis, education and funding for autism. Many parents are left wondering which way to turn, with children waiting up to seven years to be diagnosed.
"We hope the new centre will unite the world's leading experts on autism diagnosis and therapy and set a new standard for the UK."
Official NHS figures estimate 1 in 100 people in the UK have autism.
But in the US, where diagnosis is said to be more advanced, it is 1 in 68 – over a third more.
Caudwell Children says they suspect this a more accurate figure for the UK, and more money needs to be spent on autism research.
They claim at the moment £4 million per year is spent on autism research in the UK, compared with £590 million on cancer, even though autism costs the UK taxpayer twice as much.
The centre is set to open in late 2017.