Walsall Marks And Spencers Is One Of Seven Closures
11 August 2018, 10:37 | Updated: 11 August 2018, 11:03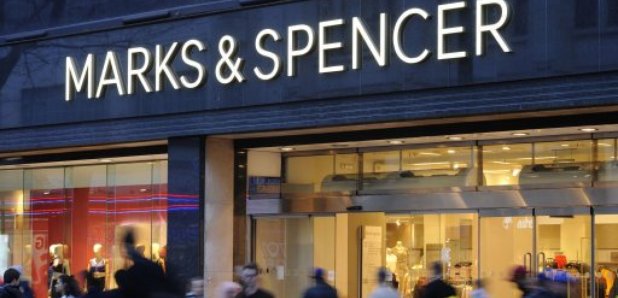 Seven stores across the country close their doors for the last time on Saturday as part of transformation plans.
Seven Marks & Spencer clothing stores will close their doors for the last time on Saturday including the store in Walsall in the West Midlands.
The closures are part of the high street chain pushes ahead with a radical transformation plan.
The retailer announced in May that it plans to close 100 stores by 2022, putting hundreds of jobs at risk.
As part of the business restructuring, M&S will also be looking to reduce its costs by £350 million by 2021.
On Saturday, clothing stores in Northampton, Falkirk, Kettering, Newmarket, New Mersey Speke, Stockton and Walsall will trade for a final day - while a Simply Food in Bayswater, London, will also close.
Three stores in Fleetwood, Newton Abbott and Darlington have already ceased trading as part of the phase of closures.
Three more, in East Kilbride and Clacton and Holloway Road in London are expected to close at a later date.
The latest round of closures comes after 21 stores were wound up by the chain.
On Friday, Steve Rowe, M&S chief executive, said: "There are likely to be more redundancies."
However, he said 86% of the staff working in the stores closed so far had been relocated within the business.
The firm's chairman Archie Norman, said the size of the company's store portfolio had become "a drag on our performance".
"For me the results in the next two years aren't the most important thing. We are here to deliver a profitable, growing business in five years' time," Mr Norman said.
"This is probably the biggest turnaround in UK retail."
Mr Norman joined the business last year to help lead a turnaround, and said on Tuesday that he wanted to present the "unvarnished truth" about M&S' prospects.
He said M&S faced competition on many fronts, both from online retailers, and from discounters such as Aldi, Lidl and Primark.
To improve its operations, M&S has been moving off its old IT systems and has been shutting warehouses in its distribution network.
M&S has already announced that it is closing its warehouses in Warrington and Neasden, and Mr Rowe said on Tuesday that the future of the Donnington warehouse was under review.
M&S reported 62.1% fall in pre-tax profit to £66.8 million in the year to March 31 as it was dragged down by £321.1 million in costs linked to store closures.
It is also is 300 jobs in management roles throughout the business as it seeks to reduce its costs.
It includes store, commercial and operations managers - and is reducing the number of section managers.