Warwickshire Mother Reacts To Son's Cannabis Medication Grant
20 June 2018, 10:48 | Updated: 20 June 2018, 10:52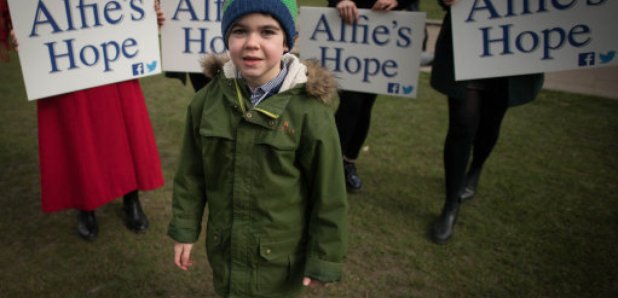 A mother and son from Warwickshire will visit Parliament later a day after an apology from the Home Secretary over their fight to get cannabis oil for his epilepsy.
6-year-old Alfie Dingley was granted a license on Tuesday (19th June) after months of campaigning by his parents.
His mother, Hannah Deacon, said she'd been waiting three months for Prime Minister Theresa May to fulfil a personal assurance that he would be allowed to receive cannabis oil.
The government is now going to launch a review into the use of medicinal cannabis across the UK. Sajid Javid says the drugs possible use to treat health problems like epilepsy can be looked at but stressed that the class B drug would remain banned for recreational use.
"If the review identifies significant medical benefits, then we do intend to reschedule," Mr Javid told MPs.
"We have seen in recent months that there is a pressing need to allow those who might benefit from cannabis-based medicines to access them."
Alfie's mother said she was overwhelmed by the announcement and hoped it would be easier to access cannabis medication in future, saying it would be "madness" for sufferers to miss out.
She said she also wanted the Government to make it easier to do research into the medical properties of the plant, saying: "Hopefully we will have a more forward-thinking way of doing things in this country and medicinal cannabis will hopefully, in five or 10 years time, be the norm.
"That is what I would want, because I would not want any other child to go through what my son has."