Warwickshire MP Brands Multi Million Pound Council Building "Unnecessary"
10 January 2018, 06:40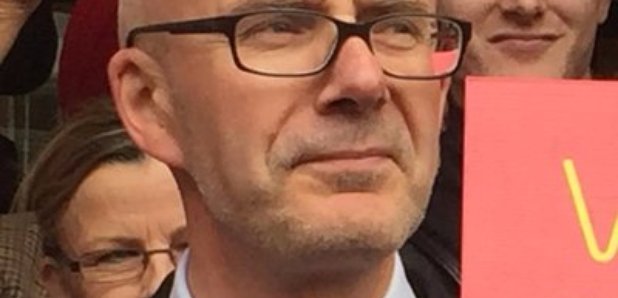 Matt Western MP says the plans in Leamington haven't been thought through properly.
The planning application for the multi million pound project was approved at a District Council meeting on Tuesday night.
Heart's been told it was one of the longest in their history as dozens of people took turns to criticise the project on the site of Covent Garden multi-storey.
It'll see new offices built on the old car park and new flats built at the old council offices site at Riverside. However, none of the planned housing will be classed as "affordable homes".
The Warwick District Council website states the residential houses will be made of "a total of 44 apartments are proposed as part of the overall scheme. They comprise a mix of 20 one beds and 24 two bed units, including 5 duplex units split between the upper two storeys."
MP Matt Western says: "The proposal to convert the District Council Offices at Riverside House exclusively for private housing and build new offices at great expense elsewhere. In a supposed era of austerity the vast majority of people believe that the Council is being profligate with scarce financial resources.
"Councils have shrunk considerably in recent years due to central Government funding cuts, despite the rising need for services. Warwick District and Warwickshire County Council are no exceptions, with the latter experiencing almost 50% cuts since 2010.
"This is the wrong development, at the wrong time, in the wrong place. It marks the Council's failure to combat the housing crisis locally."
The council say the current offices need updating anyway and a smaller, newer site would be cheaper to run and, in the long term, save money but MP Matt Western says the claims haven't been backed up:
The Council states the move "will allow the council to move its workforce into the heart of the town centre, supporting local businesses, improve public access to its HQ building and provide a modern 'one-stop' shop for service users."
Councillor John Cooke spoke to Heart after the meeting on Tuesday night. He says the money for flats on the site of their current offices on Riverside, will pay for the new building nearer town:
MP Matt Western will raise the issue in a debate at Westminster on Wednesday 10th January.