Warwickshire Pilot Jailed For Life For Murdering Wife Over House Sale
24 May 2018, 15:27 | Updated: 24 May 2018, 15:49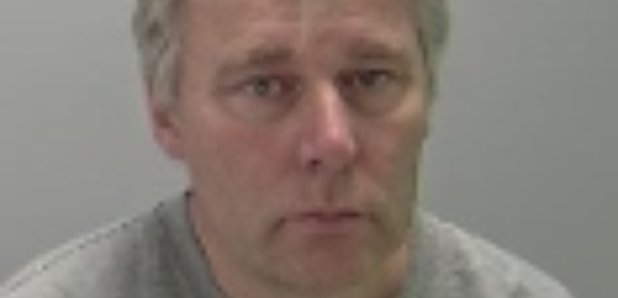 An airline pilot who battered his estranged wife to death in their marital home has been jailed for life for the "violent and callous" murder.
Former air traffic controller Andrew McIntosh armed himself with a saucepan and also punched and kicked Patricia McIntosh, who died of head injuries on November 15 last year.

McIntosh had claimed diminished responsibility for the killing of the 56-year-old, but was unanimously convicted on Wednesday.

Sentencing the pilot on Thursday, Judge Andrew Lockhart QC told him: "This was a very violent and callous killing - a sustained and horrific attack with the use of weapons and feet, rained down on her, time and time again.

"Unlike anyone with an ounce of compassion, afterwards you simply pulled the blinds down and left."

Her son from a previous relationship, Stephen Clemons, said in a statement read to court: "My mother was the most amazing person and had the most amazing outlook and zest for life. I am lucky to have had her."

He added that she had suffered "the ultimate betrayal" at her husband's hands, who had robbed her of her aspirations.

"My children have lost a grandmother - they would have loved her so much," he said.

The judge told the pilot: "This is the life you so selfishly took, and the immense and unnecessary pain you inflicted."

McIntosh, who was born in Bradford and grew up on the Isle of Wight, gave no reaction as he was jailed for life with a minimum of 17 years.

During a seven-day trial, McIntosh claimed he "just lost control" and was in a state of numb disbelief after killing the nail technician and aromatherapist.

But the Crown said the 54-year-old, who was on stand-by to fly for travel giant TUI, acted in rage and frustration after driving to confront his wife at their former marital home in Knightcote, Warwickshire.

During evidence at his Warwick Crown Court trial, McIntosh claimed he did not know what the "trigger" for the killing was.

The court heard that McIntosh, who returned to work with TUI in September 2017 after time off with stress, took an overdose in an attempt to take his own life in October 2013, a year after suffering a heart attack.

Jurors heard McIntosh had last flown a jet 11 days before the killing, and was on stand-by to fly on November 14 and 15.

The pilot, who rose to become a Boeing 737 captain despite leaving school with no qualifications, had moved out of the marital home in June 2017 amid divorce proceedings.

The house had been put up for sale but Mr McIntosh, living well beyond his means, wanted to drop the price in hopes of a quicker sale, the judge said.

McIntosh, then living in Woolscott, Warwickshire, had been drinking before he drove across country to attack his wife.

The judge said the killer's alcohol problem had been a feature of his violence, with Mrs McIntosh assaulted by the pilot on at least one occasion before they wed in 2014.

He had promised to control the drinking, but the judge said "you duped her, and she went ahead with the ceremony".

Mrs McIntosh, who was much slighter than her husband, told friends he could be "over-bearing and threatening".

The pilot was under "financial pressure", having had a previous divorce in 2010, and as his second marriage collapsed, he became "desperate" for a settlement - on his terms.

McIntosh, earning more than £100,000 a year, told his wife he had to leave the marital home "for fear of what you might do to her," the judge added.

After attacking Mrs McIntosh, her husband did nothing to summon help, instead driving to a pub while his wife succumbed to her injuries.