West Mids Police Say No To Military Officers After Critical Terror Threat
24 May 2017, 13:42 | Updated: 24 May 2017, 21:55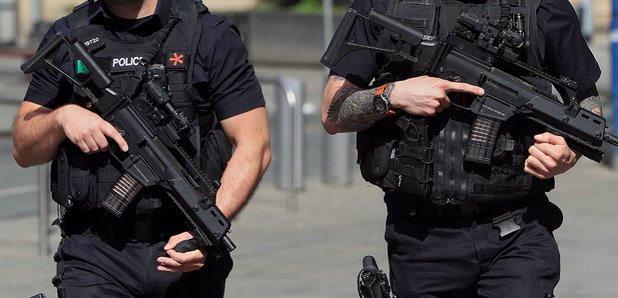 Soldiers are being deployed across the UK to help police but not in the West Midlands.
West Midlands Police say there are no plans to have soldiers at venues across the West Midlands at the moment despite them being deployed in other areas of the UK.
Support from the military will instead free up armed officers from certain guarding duties to release officers across the UK to support the wider national response.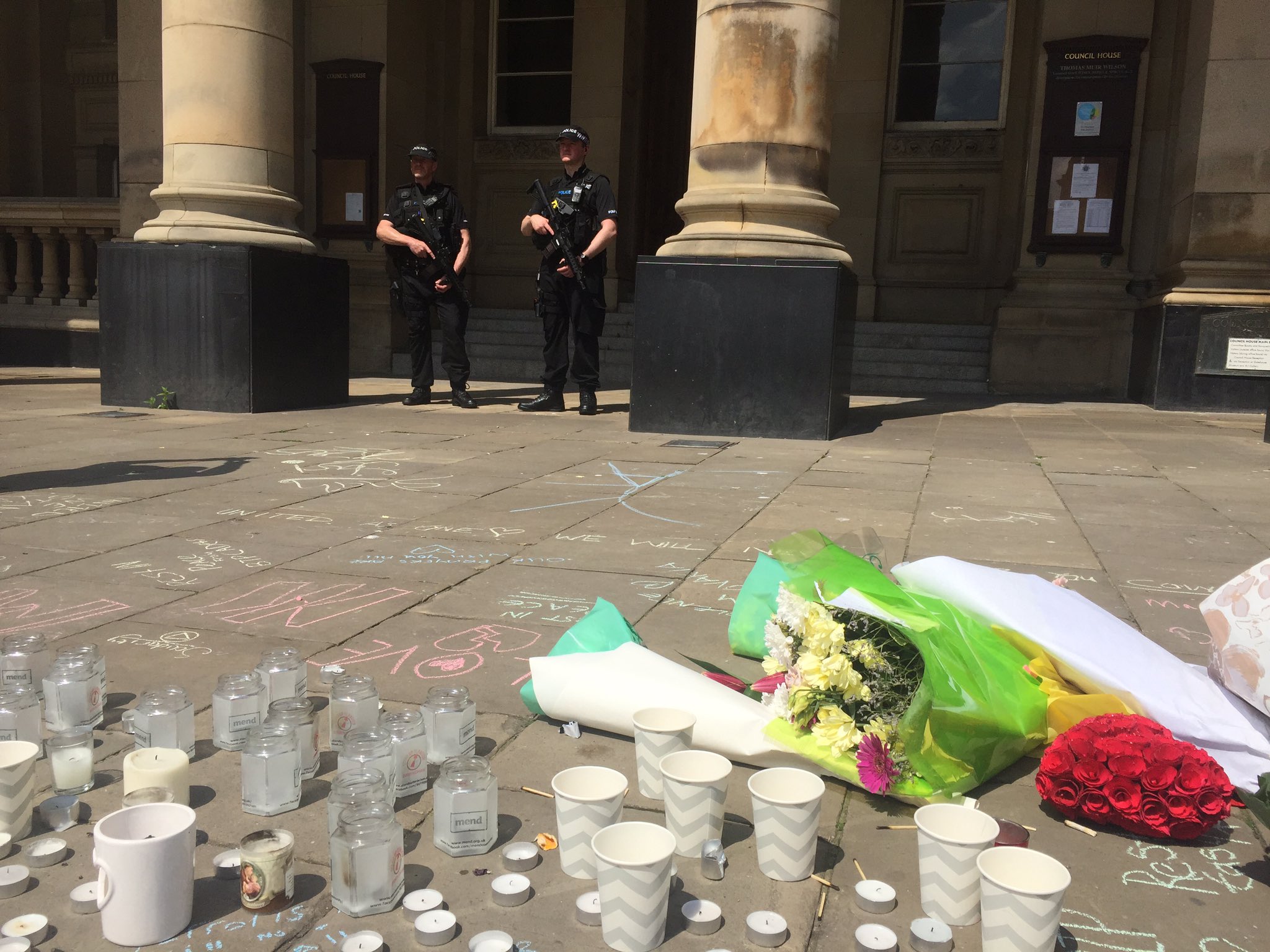 Overnight, the Prime Minister announced the UK's terror threat level has changed from "severe" to "critical" meaning another attack is imminent. It comes after 22 people were killed by a suicide bomber at Manchester Arena on Monday night as thousand left an Ariana Grande concert.
Key locations in London will see military officers on the streets including Buckingham Palace, Downing Street and the Palace of Westminster.
West Midlands Police will increase their presence at key sites, such as transport and other crowded places and will continue to review key events and entertainment venues. With events like Pride in Birmingham this weekend, there will be many more officers on the streets. People will notice an increase in the number of armed officers too.
Armed officers have been seen in Birmingham outside the Council House and the ICC.
Heart's been told it's only a precautionary measure but will continue for as long as is needed:
Responses From Police Forces Across The West Midlands Region:
West Midlands Police – tell Heart they'll only request military personnel if they receive certain intelligence.
Staffordshire Police – are increasing presence of both armed and unarmed police officers at popular locations including tourist spots, transport hubs and busy town centres & will review key events over the coming days and weeks and providing security advice where practical.
Warwickshire Police & West Mercia Police – say they are reviewing activities, including those in crowded places and for pre-planned events. Whilst at this time there is no intelligence to suggest a specific threat in Warwickshire, Worcestershire and Shropshire they are continuing to provide a visible policing presence to offer reassurance to communities.
Suspect Suicide Bomber:
Meanwhile, investigators continue to determine whether attacker Salman Abedi acted alone or was part of a wider group.
Home Secretary Amber Rudd announced this morning that the 22-year-old suicide bomber, who was born in Manchester and was of Libyan descent, was known "up to a point" to the intelligence services.
France's interior minister has said the university dropout is believed to have travelled to Syria and had "proven" links with so-called Islamic State, while Ms Rudd has confirmed earlier reports he had recently returned from Libya.
Three more people have been arrested by police investigating the bombing at Manchester Arena.
10 of the victims have been named so far, including an 8-year-old girl and 15-year-old Olivia Campbell.
A senior NHS official has said 20 of those hurt suffered "horrific injuries", including major organ damage and potential loss of limbs.
Vigils Across The Region:
Vigils were held across the UK on Tuesday night including in Birmingham where people gathered at Victoria Square.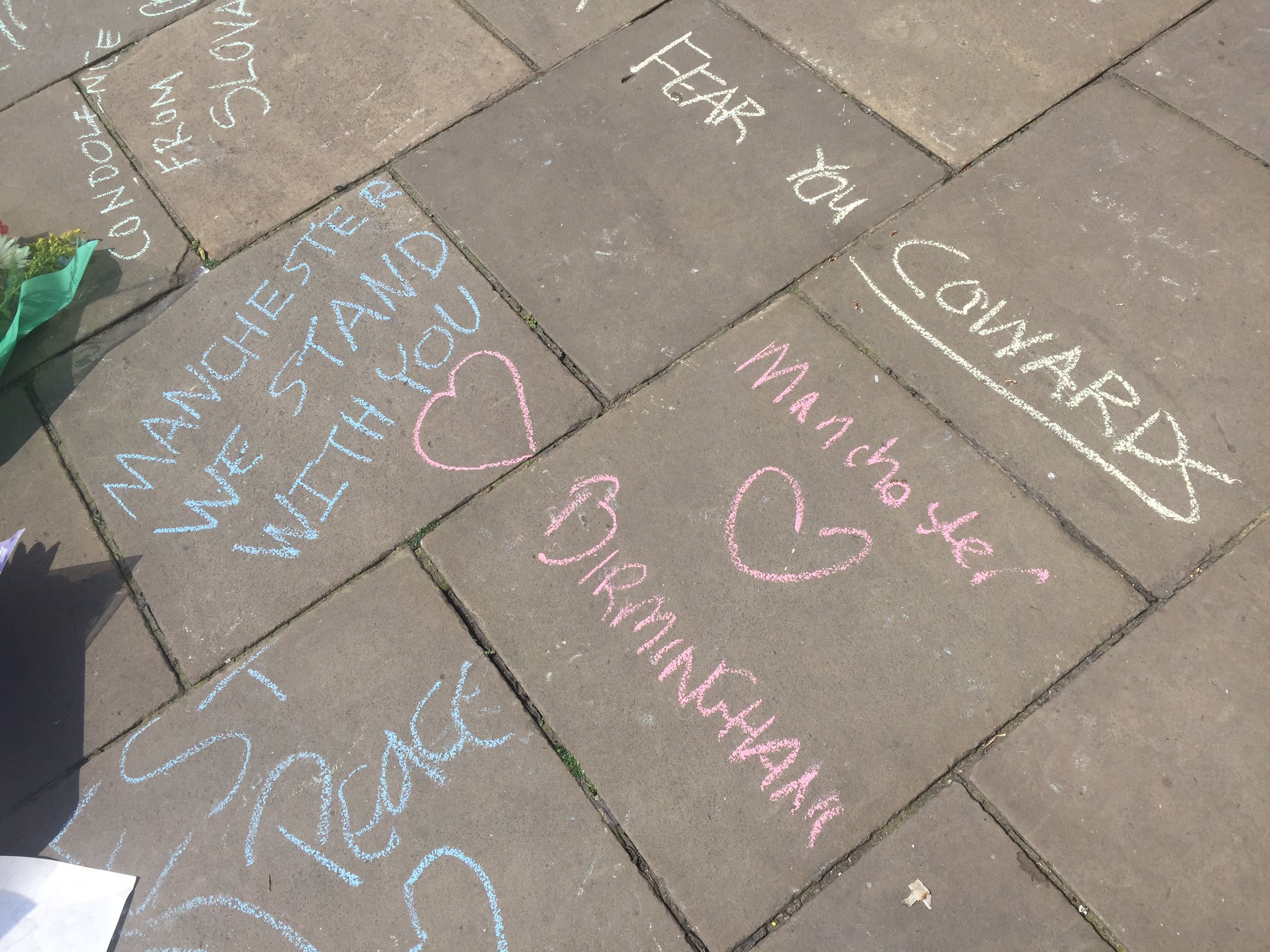 Birmingham Cathedral held midday prayers outside on Wednesday lunchtime as it's staying closed for the day.
Acting Dean of Birmingham Cathedral, The Revd Canon Nigel Hand, said he and the cathedral team had been developing a Rapid Response Plan with colleagues in the local Counter Terrorism Unit.
He added: "We have taken the difficult decision to close Birmingham Cathedral to the general public for the next 24hours (subject to review). The Cathedral will, however, continue to hold some services.
"At this time, we are committed to the safety and security of our congregations, visitors, staff and the general public. Cathedral clergy and staff remain committed to ministering to our local community, and we will, as always seek ways to do so."
Midday prayers for the victims of the #Manchester attack are taking place outside #Birmingham Cathedral #HeartNews pic.twitter.com/Q4sv91GOef

— West Mids News (@HeartWMidsNews) 24 May 2017