West Midlands Restaurants Raided Over Modern Slavery Claims Hit Back
30 August 2017, 15:33 | Updated: 30 August 2017, 16:14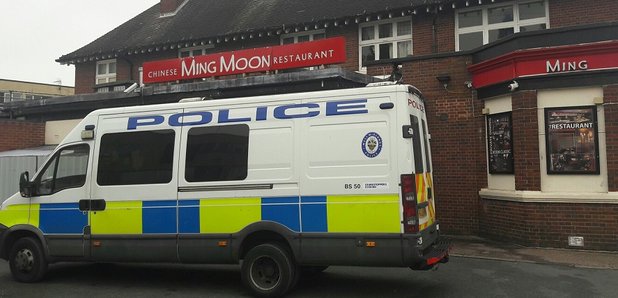 Two Chinese restaurants in the West Midlands have held a press conference, to tell their side of the story after their premises were raided earlier this month.
On the 22nd of August, 20 people were taken away by officers from West Midlands from the Wing Wah in Coventry, the Ming Moon in Wolverhampton and an address in Handsworth.
A man and a woman from Slovakia, suspected of providing staff through a recruitment consultancy were arrested at the time and have been bailed.
Today, solicitor Ian Henery who is representing the owners of Wing Wah and Ming Moon held a media briefing to voice their side of this.
VIDEO: Solicitor Ian Henery is representing owners of 2 West Mids restaurants raided this month over claims of modern day slavery #HeartNews pic.twitter.com/UbWb044lsO

— West Mids News (@HeartWMidsNews) August 30, 2017
We're told once the 20 people taken away by police were questioned, officers provided them with a minibus service to get back to their respective restaurants and homes.
Solicitor Harvey said he doesn't criticise the police carrying out the raids as they were based on intelligence given to them. But he and the owners and workers of the restauarants voiced concern over the manner in which the raids were carried out.
Louse Sarah Cooke is a cleaner and waitress at Ming Moon in Wolverhampton and says she came into work to find it a mess.
Louise Sarah Cooke, a cleaner at Ming Moon #Wolverhampton was meant to be working the day of a raid over claims of modern day slavery pic.twitter.com/iUtknxMNdn

— West Mids News (@HeartWMidsNews) August 30, 2017
We put these claims to West Midlands Police who said:
"Our investigation is on-going. Two people remain on police bail pending further enquiries.
"At the time, everyone who was found on the premises was safeguarded and offered support and we continue to work with partner agencies to offer support."