West Mids Firefighters Have Voted In Favour Of Strikes
29 May 2018, 16:33 | Updated: 29 May 2018, 16:35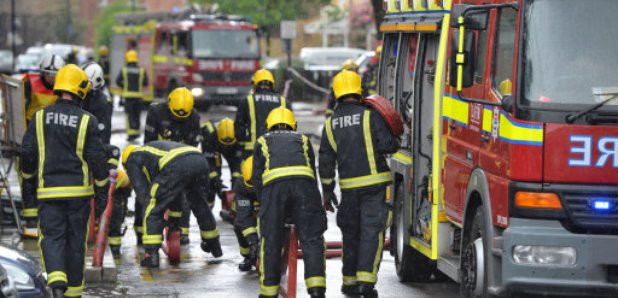 Firefighters in the West Midlands have voted by 9-1 in favour of strikes in a dispute over contracts for new entrants.
The Fire Brigades Union urged the region's fire authority to withdraw the contracts or face the threat of industrial action.
Around 1,100 union members were balloted, returning a 90% vote for strikes on a turnout of 82%.
Matt Wrack, FBU general secretary, said: "This is an overwhelming result. It shows the huge strength of feeling among firefighters and emergency control staff in the West Midlands.
"It is time to wipe the slate clean and bin these disgraceful contracts right now. Now is the time for the chief fire officer and politicians on the fire authority to listen to their firefighters."
Andrew Scattergood, chairman of the FBU in the West Midlands, said: "Our members have made it clear that these contracts are completely unacceptable and should be withdrawn.
"Firefighters do not vote for strike action easily. There is an overwhelming strength of feeling that these contracts are bad for the fire service, firefighters and the public they serve. We have a mandate to take strike action and we will do if these contracts are not removed."
The FBU said the new contracts were "exploitative" and would mean firefighters entering the service would have to take on work outside the agreed role of a firefighter.