Meet David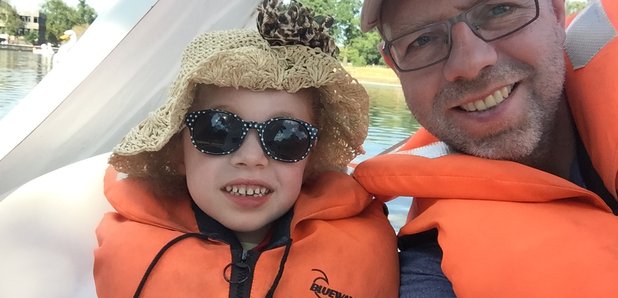 Meet David, proud Dad to Ella, aged 6
David from Bournville is Dad to Ella, aged 6. She's been going to NICE, a charity that focuses on movement disorders in Birmingham since she was 3 ½ having lost the ability to walk and even talk.
"When Ella was born everything was normal with the birth and there were no indications of any issues. Ella developed well in her first 18 months and was hitting all her milestones/targets however it was at this point that a few things started to happen. Ella seemed to fall reasonably frequently when cruising/toddling and would sometimes flop forward when sitting and bump her head.
It is hard to explain what happened over this time. Ella had slowly progressed from being an eighteen month old, meeting her physical and developmental milestones, such as walking and developing age-appropriate speech, to no longer walking, having a lack of coordination and no longer talking or producing clear words. She had even stopped being able to say "Mammy" and "Daddy".
Whilst I was aware 'things were not right' prior to Ella's diagnosis I was totally unprepared to hear that she had a life-long neurological condition. "

Thanks to the amazing work they do Ella can now take steps and is achieving more than her parents could have thought possible just a few years back.
David is doing Heart's Strive to the Summits to ensure NICE can continue the incredible work they are doing for his family and others.