NICE
19 September 2018, 08:00 | Updated: 4 October 2018, 19:45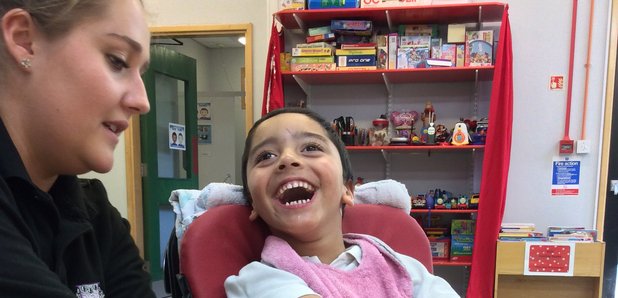 NICE is one of the amazing charities we're helping here in the West Midlands. Find out more about their amazing work!
NICE is a charity based in Birmingham which helps children with movement disorders through a range of learning programmes - taught by their team of professionally trained staff.
The charity's specialist care helps children achieve what is often deemed as 'unachievable' for their conditions. From sitting up and walking, to feeding, the NICE team work to give children abilities that their families have been told they may never learn.
The charity's brilliant work brings joy and hope to the lives of many children, and their families. Children like three-year-old Ruby, who was unable to walk without holding her mum's hand due to a rare genetic condition.
She began attending the 'Milestone Club', weekly stay, play and learn sessions and soon took her first independent steps.
Erika is one of the trained staff that supports Ruby and she told us: "To start with Ruby was extremely timid and didn't like being left by her mum. It was difficult to involve her in group and individual activities but now she is self-confident and never shies away from any challenges."
Global's Make Some Noise will be supporting the charity's two main services for under 5s, the Milestone Club and the Red Boots Nursery – enabling children with movement disorders to reach their full potential.
Find out more about them here!