20 Best Photos of the Frankfurt Christmas Market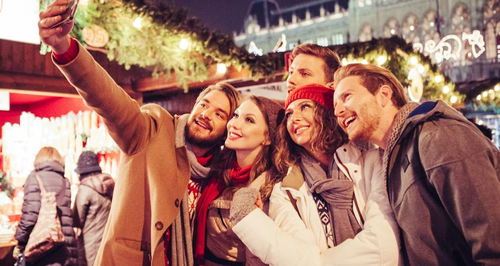 If you're looking for the festive spirit, look no further than the Frankfurt Christmas & Craft Market. It's been the main attraction in Birmingham City Centre for over 10 years now; it wouldn't feel quite like Christmas without it! It's the largest German market outside of Germany – and the largest one in the UK.
There are over 180 stalls to choose from. You can sample some classic German delights like Glühwein or a big Bratwurst sausage! If you've got a sweet tooth you wont be able to walk past the chocolate covered fruit or the delicious chocolaty crepes.
Once you've had your fill you'll be able to get that special something for your secret Santa or a loved one. There are so many gifts available ranging from hand made one off items to warm knitted hats! If you're looking for a Christmassy day out – then get down to the markets open until December 22nd from 10am until 9pm.
Whilst you're down there take plenty of photo's and tag @HeartBreakfast in on Twitter for us to see and we'll add them to our favourites
If you've not been down to the market yet, then here's what you're missing...