A Father's Day Surprise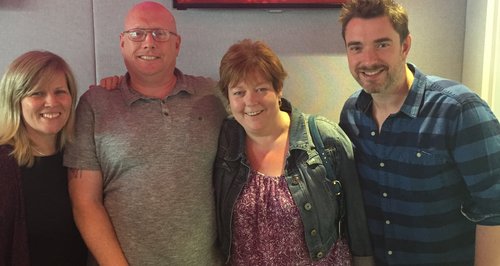 There's loads of amazing dads across the West Midlands, but when we heard about this one we knew we had to do something.
As Father's day approaches we all take a moment to reflect on everything our dads do for us and give a little something back. Jane got in touch with us at Heart to tell us about her amazing husband Andrew.
Jane and Andrew met through a lonely hearts column in a local newspaper in 2001 and few years later they had a daughter who joined their 4 previous children.
Two years ago, Andrew was diagnosed with terminal cancer. Despite this, Andrew keeps life as normal as possible for their eight year old daughter Jessica. Jane told us how he never complains about his day to day struggles and even when Jessica wants to go play in the garden he's right there with her.
Click to hear Andrew's story, which ends with a special surprise from his daughter and a few treats from some West Midlands icons!
Massive thanks to Wolves legend Steve Bull, the Marco Pierre White Steakhouse Bar & Grill and the Birmingham Hippodrome for their brilliant treats to really show Andrew how much he is loved and appreciated by his family and everyone who hears his story.
Happy Father's Day!