Abi Wins The 'Call Of The Show' Award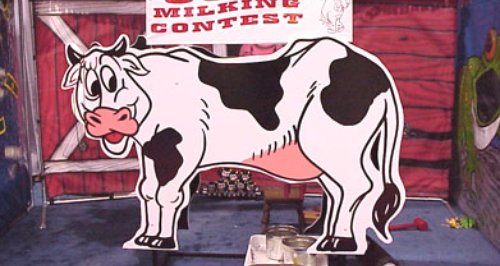 It seems that teachers across the West Midlands don't just use Text Books and a whiteboard anymore, they have some pretty original ways of educating their kids
Texts flew in about teachers jumping on tables in geography lessons, dressing up in costumes in drama and even turning the classroom into a war zone in a history lesson.
But the most unbelievable text came in from Abi and we just had to give her a call back to find out what actually happened in her Biology lesson!
Check out the call below.
Milking a Teacher

Abi wins the award for #CalloftheShow this morningThis is quite possibly the best thing a teacher has EVER done!Teachers, please don't start doing this with your class!

Posted by Heart West Midlands on Wednesday, 14 October 2015
We don't want to be held responsible if this happens in your Biology lessons any time soon.