Best Guests On Heart Breakfast In 2015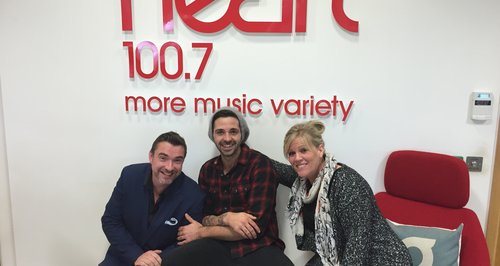 All the way through the year Ed & Rachel have had celebrity guests on Heart Breakfast.
We've had an incredible year on Heart Breakfast and we were joined by some incredible guests,
We do love the Little Mix girls, and Ed confessed to being an LMD... 'Little Mix Dad'
We had comedians like Alan Carr and Michael McIntyre on the show
Nathan Sykes popped in to for a cup of tea when he released his single, over and over again.
Have a look at him singing for us.
Nathan Sykes Sings Bad News

Who wants to see Nathan Sykes sing some bad news and make it sound like good news?! We had him on the show this morning and don't worry, there aren't 2 hour delays on the M6 really!

Posted by Heart West Midlands on Friday, 30 October 2015
Ben Haenow stopped by at the back end of 2015 and he was an absolute joy to have on the show
Check out the video here
He's our favourite EVER XFactor winner, it's Ben Haenow!We had so much fun chatting to him this morning but we're still dying to find out what happened when he was a rep in Greece!

Posted by Heart West Midlands on Tuesday, 27 October 2015