It's Our Honeymoon, We Do What We Want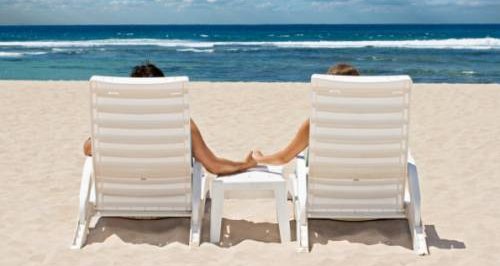 Kim and Kanye are letting their extravagant lifestyle down with their low key Ireland honeymoon.
Ireland is a beautiful country, there's no doubt, but did any of us expect this celebrity couple to be there? And even then, we bet you didn't think they'd be spending their time watching films at the movies! Reports suggest they even went twice in one day!
So, we wanted to know about your unusual honeymoon activities. Ed's sure that even on the most amazing, romantic, idyllic getaway, you still have that moment of fancying something a bit different. Everyone just needs a nice chill out and a movie don't they?
You didn't let us down either. Your honeymoons have been full of all sorts of different activities. Lorraine and Gareth went to the Caribbean and spent the day on the beach - plane spotting, while Mike went on a coach trip to London!
But for some it wasn't the best of experiences. We heard tales of salmonella and sickness, but Helen probably wins the award for worst honeymoon experience. Listen here to find out what happened: