Rumours About Ella Henderson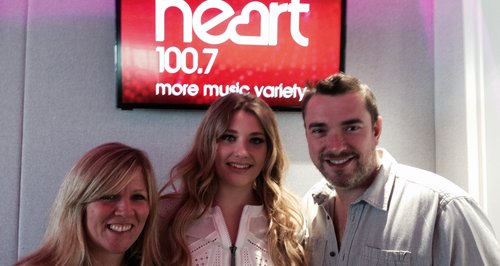 We love Ella Henderson! She's dynamic, super talented and downright beautiful. It was great to have her on the show again!
Ella chatted to us about her new single, Glow, a rhythmic anthem of a song, that follows up her smash hit single that we've loved playing, Ghost.
While she was with us, we wanted to take the opportunity to quiz Ella on a couple of rumours that we'd seen floating around on the internet. It turns out that Ella doesn't like to put herself into search engines, as she doesn't want to read the things she's been saying.
We're quite happy to google the stars though, so we asked her about rumours including:
-Whether she wanted to be a mermaid when she was younger
-Does she have a birth mark in the shape of a flower somewhere intimate?
-Did she miss an exam to do her X Factor audition?
Find out the gossip behind the girl in our exclusive chat here: