Signs It's a West Mids Heatwave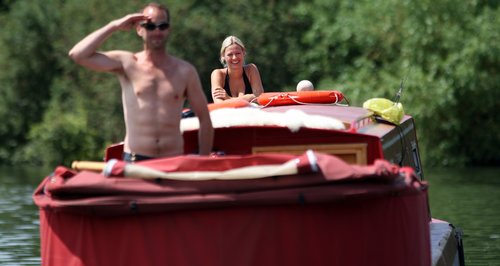 The temperatures have hit highs for the year, the sun is up and apparently the legs are out.
We know we all have habits when it comes to the arrival of Summer. Those things we can't wait to do once the sun lights up our lives! Perhaps it's getting that first ice cream, or getting those milk bottle legs out.
We thought we should compile a list of the signs that it's a West Midlands heatwave, and plenty of you had ideas of what things are certain to happen when the West Mids heat up.
Laura suggested that you know there's a heatwave when there are lots of men walking round with bare pink chests! While Alan suggested it's a sure sign that the West Mids are hot when Tenby in Wales suddenly gets a brummie accent!
Listen to this clip for some of our favourite signs it's summer: