What Does Your Scent Say About You?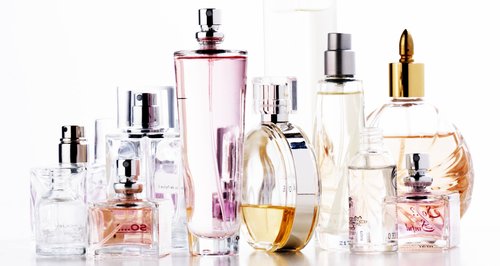 Can your smell reveal more about you than you realise? A new survey suggests you can work out who's most likely to cheat on a partner simply by the scent they wear.
The "extramarital" dating website Gleeden.com asked 1000 men and 1000 women what their favourite fragrance is, in an attempt to find out if there is a common choice between people who have affairs.
The top choice for cheating women was Shalimar by Guerlain, whilst cheating men preferred Yves Saint Laurent's L'Homme.
We asked you to send us the scent your partner wears, so you know whether you need to keep a close eye on them or not... here's what we found:
The full lists of fragrances are below. And remember, this is all for fun!
Top Ten Fragrances of Cheating Women
Shalimar, by Guerlain
Coco Mademoiselle, by Chanel
La Petite Robe Noire, by Guerlain
Hypnotic Poison, by Dior
Very Irresistable, by Givenchy
La Vie Est Belle, by Lancôme
Si, by Giorgio Armani
Parisienne, by Yves Saint-Laurent
Trésor, by Lancôme
L'air Du Temps, by Nina Ricci
Top Ten Fragrances of Cheating Men
L'Homme, by Yves Saint-Laurent
One Million, by Paco Rabanne
Bleu, by Chanel
Dior Homme, by Dior
Invictus, by Paco Rabanne
Hypnose Homme, by Lancôme
La Nuit de L'Homme, by Yves Saint-Laurent
Le Mâle, by Jean Paul Gaultier
Acqua Di Gio, by Giorgio Armani
Eau Sauvage, by Dior