Heart Breakfast: Ed & Gemma's guide to proposals that went WRONG!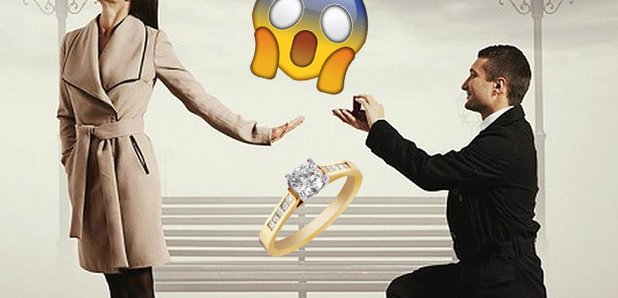 Valentines Day is one of the most popular days for proposals across the West Midlands, but you'll never believe how some people popped the question.
It's one of the most nerve-wracking moments in everyone's lives. Getting down on one knee in front of people and asking the person you love to marry you.
But what happens if the moment doesn't go to plan?
Ed & Gemma have uncovered some of the most shocking proposal stories and when people have just said 'NO'!
7. One guy hid the engagement ring in a McDonalds strawberry milkshake, and his girlfriend nearly choked on it!
We're not kidding you! One couple had their first date at a McDonalds drive-thru when they were just teenagers. He thought it would be romantic to get the McDonalds they visited to plant the ring in her favourite milkshake. Only for the girl to drink the milkshake with the lid off and nearly choke on the ring.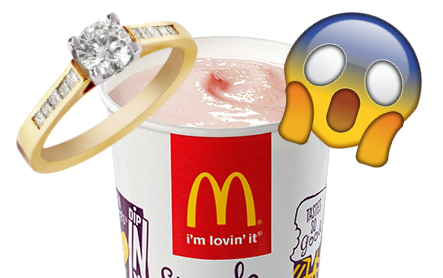 6. The location is everything... But stood on a rock in the middle of the sea isn't the best idea.
Not only does this women look like she's freezing to death, did this guy not think to hurry up a little bit! This women didn't even get chance to say no...
5. Proposals have to be thoughtful and meaningful, but spending £50,000 on iPhones isn't what she had in mind.
One Chinese programmer was so sick of being single that he spent more than £50,000 buying 99 iPhone 6s to propose to his girlfriend. She had no connection to the iPhones, no idea what was going on and we can 100% confirm that she said no!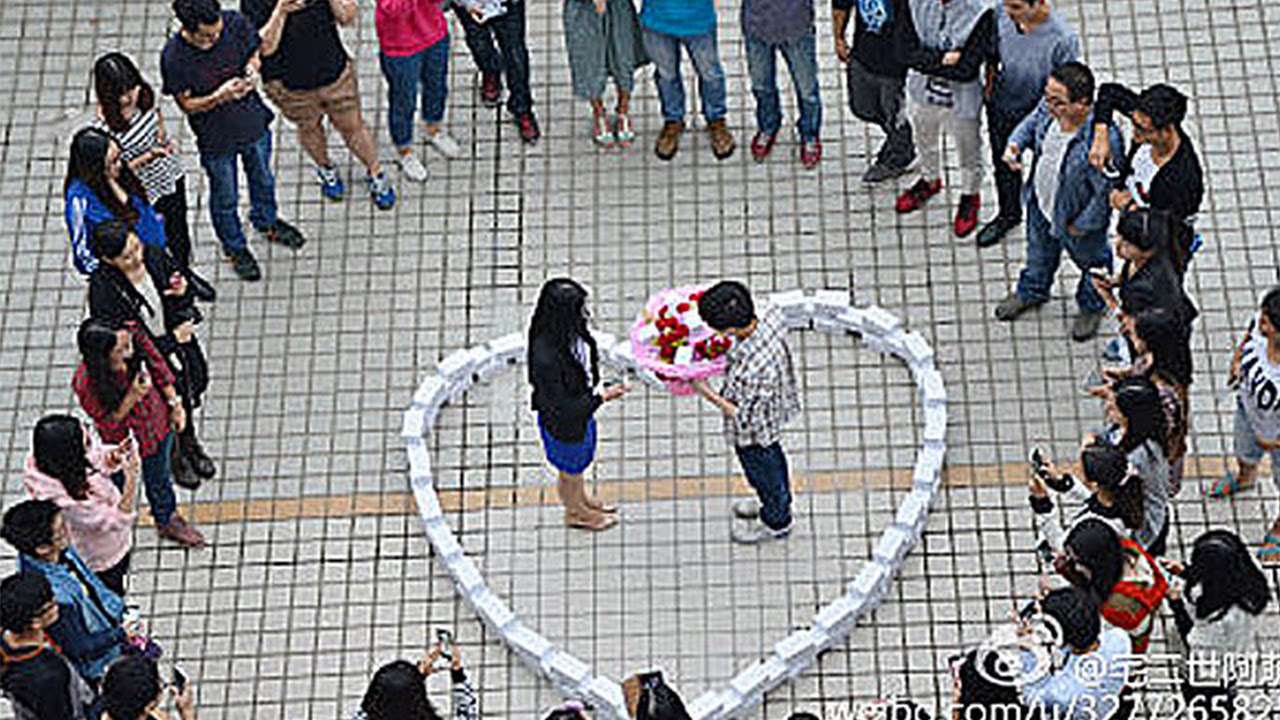 4. That one person who thought it was acceptable to propose over text message. Her response is HILARIOUS!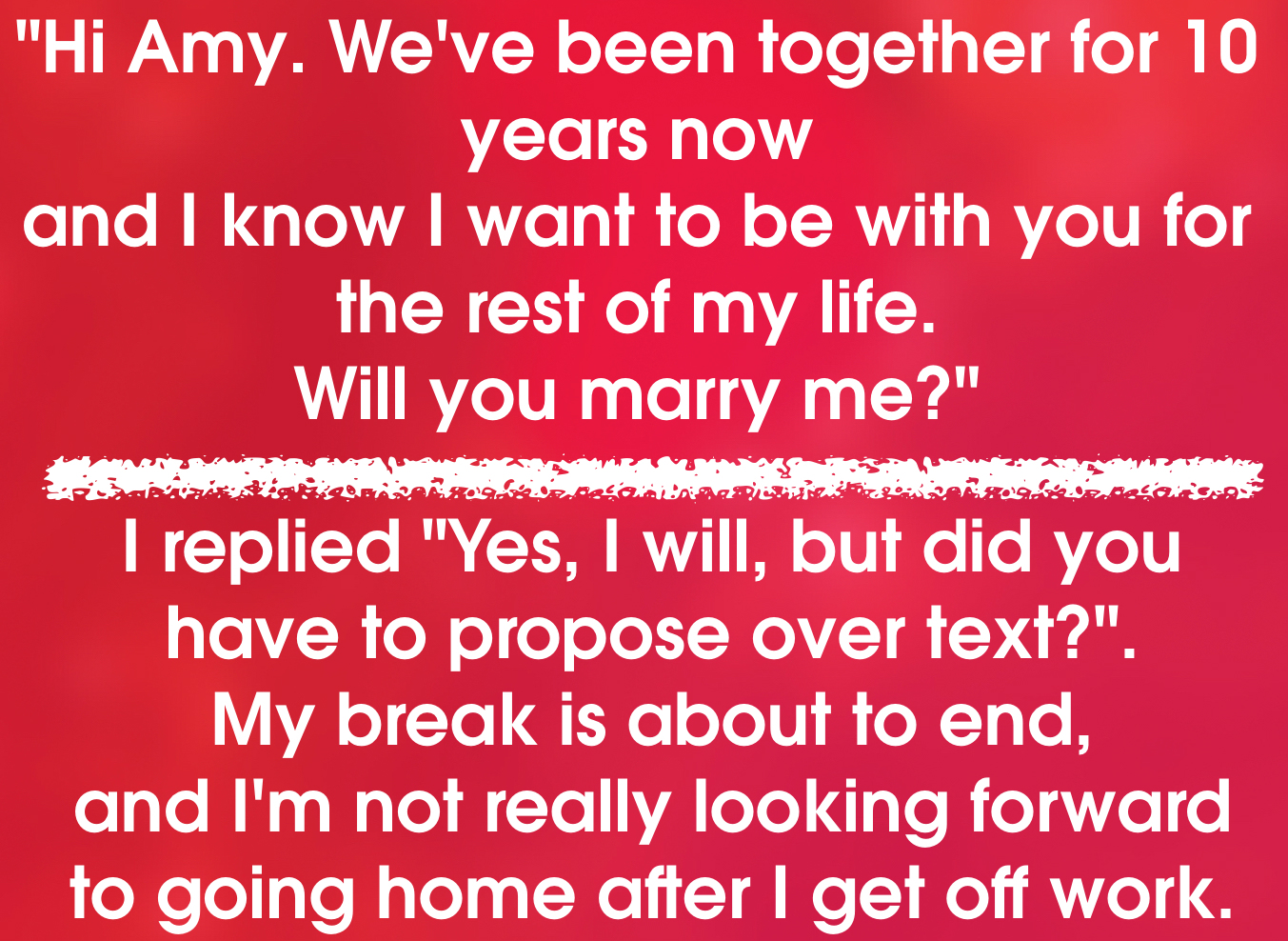 3. Obviously Steph was more of a Pizza Hut kind of girl.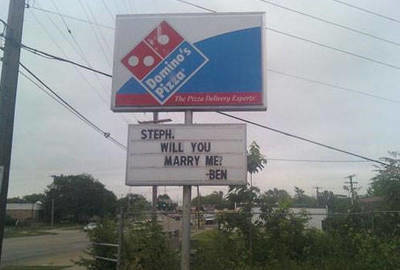 2. Sometimes you can take things a little too far!
On the face of things this is very cute, we'll give this guy that. What this photo doesn't show is the 20 minutes it took to safely get the guy out, changed and back round to where his girlfriend was standing!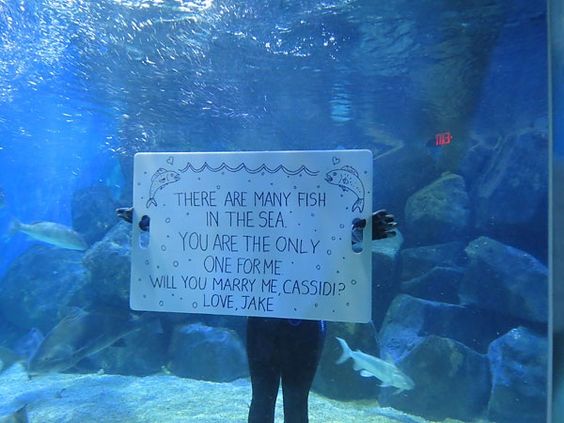 1. When the engagement ring makes a final break for freedom!
You've got to feel for this guy, months in the planning and it's ruined by his girlfriend who instead of just saying no decided to knock the ring clean out of his hand and into the river.
Tune into Ed & Gemma on Heart Breakfast weekdays from 6am to 10am.