Ed & Rachel Find Celebrity Samaritans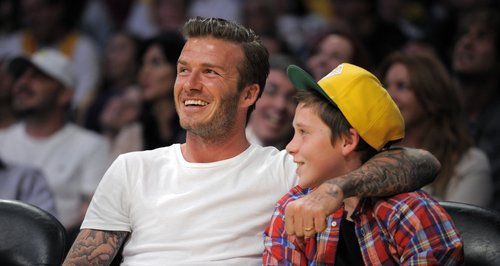 David Beckham decided to grab a cup of coffee for a paramedic and her patient while they waited in the cold for an ambulance.
Catherine Maynard is a cycle paramedic from London and she was treating an elderly women who had fallen.
Ms Maynard said the former England captain greeted them, got in his car and returned 10 minutes later with cups of tea and coffee.
Ms Maynard said: "All of a sudden, I looked up and saw someone who looked like David Beckham walking past us... He said hello and got in his car. I said to the man I was treating, 'I think that was David Beckham'. Ten minutes later, he came back with a cup of coffee for me and a tea for the patient"
Ed & Rach wanted to find out if something like this has happened to anyone in the West Midlands. Here's what happened on the show
We already knew David Beckham was a great guy, but now we love him even more! Listen back with Ed & Rach to find out what happened

Posted by Heart West Midlands on Tuesday, 2 February 2016