Ed & Rachel Surprised Zoe's Place!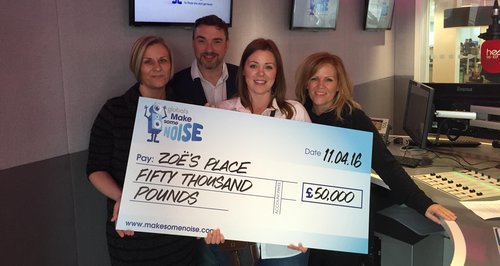 Remember when Rachel abseiled down Fort Dunlop for Globals Make Some Noise? We surprised Zoe's Place with the cash YOU raised
Can we start by saying, Thank You.
You helped Globals Make Some Noise raise an incredible amount of money and your generosity will change young lives across the West Midlands and the whole of the UK and it's down to YOU!
If you donated when Rachel abseiled down the side of Fort Dunlop, if you took part in Run For Home, or got involved by dressing loud we can't thank you enough!
One of the charities we helped was Zoe's place, a baby hospice in Coventry. We invited them in to collect their share of the money raised but we had a little surprise for them…..
Watch the moment we revealed the incredible amount YOU all raised for them.