Ed & Rachel's Summer Bucket List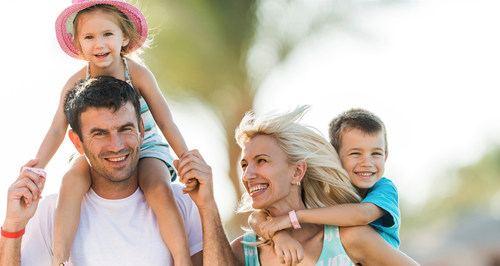 It's Summer in the West Mids, which means 6 weeks of the kids being at home! Work your way through our bucket list with them!
We all know that kids want to do absolutely everything in the first week of the school holidays...
And that's part of the magic of Summer in the West Midlands! We live in such an incredible region with so many diverse activities and locations to go visit, all a short drive or train journey away.
So we've put together our 'Bucket List' of all the things you have to do across July and August before they start school again in September.
Take A Pedalo Out On A Lake.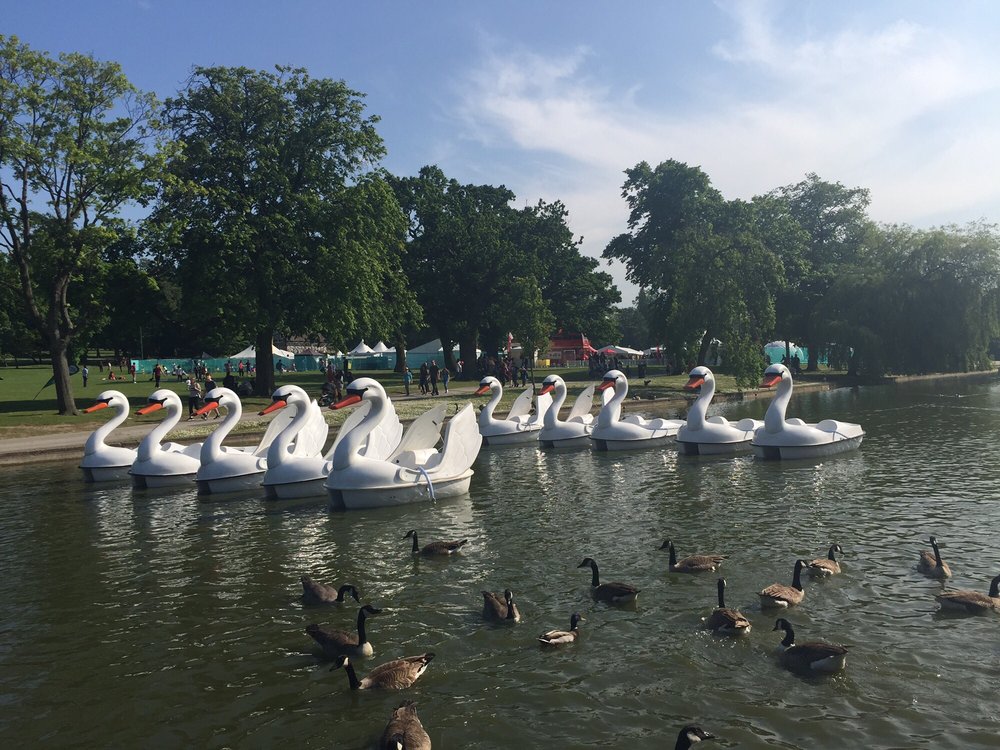 This is one of those Summer activities that is perfect on a warm and sunny day!
Cannon Hill Park in Birmingham is a great spot for an afternoon floating on the water, just make sure that your kids pull their weight when it comes to pedalling, otherwise you'll be climbing out of the boat needing a lie down!
Cannon Hill Park isn't the only place you can hire a Pedalo though:
Ride a Pedalo swan on the River Avon past Warwick Castle, it's one of the best places to grab a selfie!
Just off the M42 at J10 you can hire a pedalo at the Kingsbury Water Park.
And in Wolverhampton, West Park has a fantastic boating lake with so many different options of Kayak's and Canoe's.
Dig Your Walking Shoes Out The Cupboard And Go For Long Walk.
When was the last time you packed your rucksack full of sandwiches, biscuits and water and went for a nice long walk with the family?
Just make sure you pack your waterproof coat, we can't guarantee it won't rain!
Heading up the Lickey Hills is one of the things you have to do at least once this summer, you can't beat the view at the top and the fresh air will do you good in the long run!
Plus your kids will love it as they'll be able to play Pokemon Go all the way up and if you tell them there's a rare pokemon at the top they'll be up faster than you can say the word 'Pikachu'!

If you've done the Lickies a few times why not try a few of our other favourites:
It's one of the most famous walks in the West Midlands, but still one of our favourites, why not go for gorgeous walk on the Cannock Chase. Expect it to be foggy though, we're sure it's the foggiest place in the UK!
You've got to go to the Shropshire Hills, not only is it a great walk, it's one big Geography lesson for the kids, with streams and rivers carving paths through the landscape.
Release Your Inner Mary Berry And Get Baking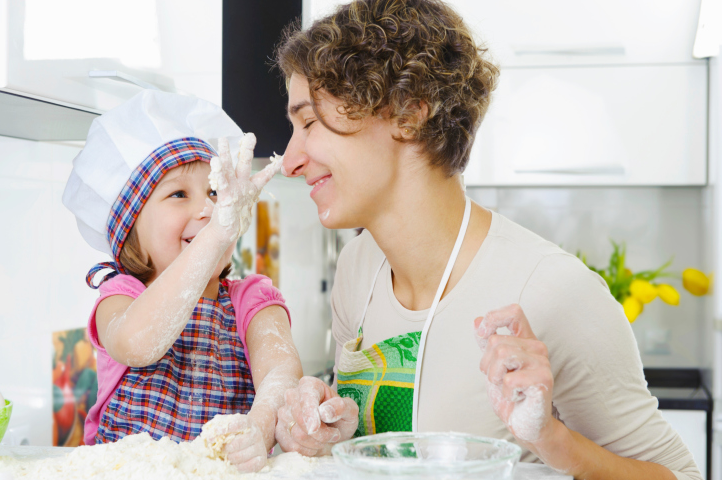 There's nothing better than getting flour everywhere in the kitchen with the kids!
This is one of those bucket list items you've got to do when the weather turns in the summer holidays (and it's bound to rain at least once). So make sure you have plenty of baking ingredients in the house.
This also HAD to make it onto our list as we secretly want to see your amazing baking creations, and if you send your photos to us on Facebook or twitter it's a sure fire way to get a mention on the show!
Ed's Favourite: Rocky Road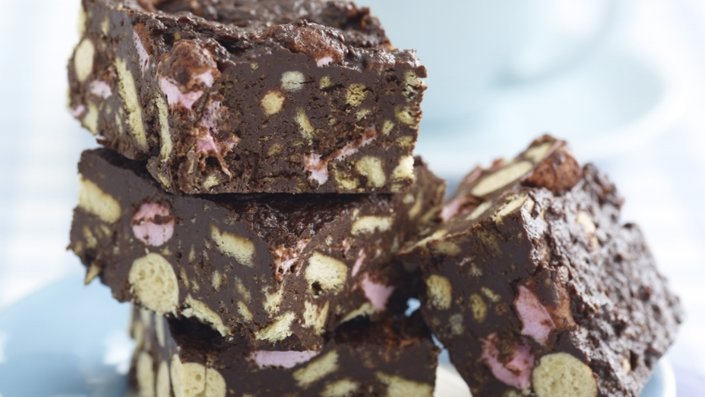 100g butter, roughly chopped
300g dark chocolate, broken into squares
3 tbsp golden syrup
140g rich tea biscuits, roughly crushed
12 pink marshmallows, quartered using scissors
2 x 55g of Maltesers (my favourite), Milky Way or Crunchie
*Will be happy to taste test any baking attempts!
Rachel's Favourite: Red Velvet Cup Cakes
1 1/2 cups white wholemeal flour
2 tablespoons unsweetened cocoa powder
1/2 teaspoon fine salt
3/4 cup canola oil
3/4 cup granulated sugar
1 large egg
1 tablespoon red food colouring
1 teaspoon pure vanilla extract
1/2 cup lowfat (1-percent) buttermilk
1 teaspoon bicarbonate of soda
1 teaspoon distilled white vinegar
Nonstick cooking spray, for coating ice cream scoop
8 ounces reduced-fat cream cheese, at room temperature
1 cup icing sugar
Take A Selfie With Our A-Z List Of Animals.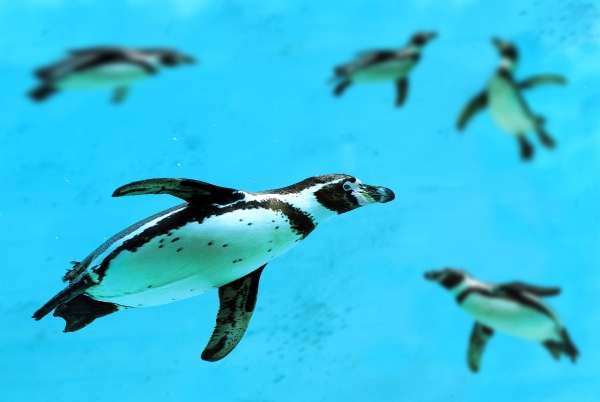 We're so lucky to be surrounded by so many great locations in the West Midlands to see some of the worlds most interesting and beautiful animals.
So we want you to help us get a photo with as many as you possibly can.

First of all you're going to want to head to these amazing attractions over the 6 week holidays.
West Midlands Safari Park in Bewdley (They've got the cutest baby Rhino!!!)
Drayton Manor Zoo in Tamworth (15 acres and 100 Animals all in one place)
Twycross Zoo
Now take a screenshot of this list of animals, first to get a photo of all 26 of the animals will win... (our never ending love!!)
Antelope
Bat
Cockroach
Donkey
Elephant
Flamingo
Giraffe
Hippo
Iguana
Jaguar
Komodo Dragon
Leopard
Millipede
Nurse Shark
Octopus
Penguin
Quail (We'll let you have Pheasant though)
Rhino
Sea Lion
Tortoise
U.... (You Can Have Any Animal Here)
Vulture
Wolf
X.... (You Can Have Any Animal Here)
Zebra
Sort The Kids Bedrooms Out And Head To The Car Boot!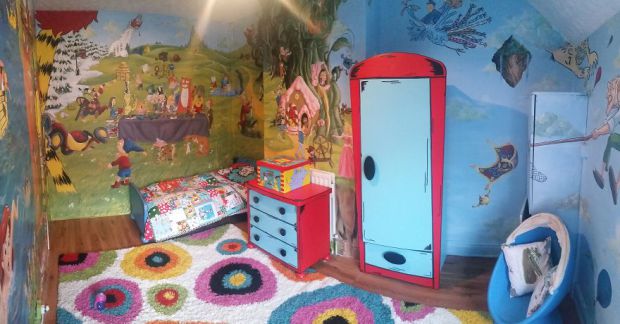 There's nothing better than treating the kids to a bedroom summer clean, and you never know what you might find hiding down the side of their beds.
Yes you might want to take a bottle of Dettol and a black bag but you'll be fine once you've moved the beds out of the way.
It's always interesting to see what the kids still have in their rooms even though they're now in their teens. Old books you used to read them, or maybe toys they totally forgot they had.

Then get yourself to the IKEA in Wednesbury or Coventry and find yourself a few new storage boxes as no doubt they'll have more stuff than you ever thought they had.
There's nothing better than turning some of the un-wanted bits and pieces into extra cash so pack the car up one Sunday morning with everything from the house you don't want anymore and hitting a car boat.
Here's some we'd go too:
Wellesbourne Airfield Market - This awesome market is also open on a Saturday too!
The Belfry - Every Sunday
Market Field, Coleshill - Fridays
If you plan to do one of these activities every week then we're sure the School Holidays will fly by and before you know it you'll be heading down to the shopping centres to buy brand new school uniform....
But we'll hold off on talk like that until the end of August!
Ed & Rachel x