Ed Sheeran on Heart Breakfast with Ed & Gemma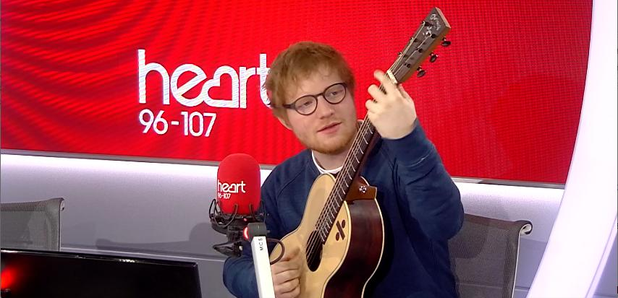 Ed & Gemma were joined by the man of the moment, Ed Sheeran and you'll never guess what he got up to on his year off!
It's been a long 12 months without Ed Sheeran in our lives but now he's back with brand new music!
He joined Ed & Gemma on Heart Breakfast to co-host an hour of the show and he was on top form.
Ed Sheeran has already made history this week with both his comeback singles reaching over 13 million streams in 24 hours.
And Ed Sheeran had plenty to tell Ed & Gemma about, including details about his new album and what he actually got up to on his year off.

During the show Ed Sheeran revealed so much and he answered the question on everyone's lips...
What actually happened in the palace with the sword, Princess Beatrice and James Blunt?
Find all the answers below!
Does Ed Sheeran really have a tattoo of a lion on his chest?
Ed, do you really have a Nandos 'Black Card'?
You'll never guess why Ed Sheeran has beef with some of the tourists on a cruise!
What does Ed Sheeran's 'Man Cave' look like?
And the question on everyone's lips, what really happened when he got cut on the cheek at the palace with a sword?