Ed Sheeran talks ginger with Ed & Gemma!
1 June 2017, 11:28 | Updated: 27 June 2017, 12:25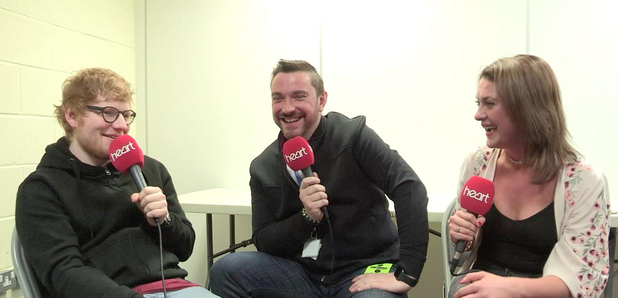 Watch Ed Sheeran explain the recent ginger uprising to Ed & Gemma in the BEST way possible!
Ed & Gemma joined Ed Sheeran before his sell-out gig in London!
As always, Ed was on great form and with Shape Of You still in the top 10 after 20 weeks, why wouldn't he be?!
There was one question that Gemma couldn't resist asking Ed...
Find out below!