Fifty Shades of Heart Rate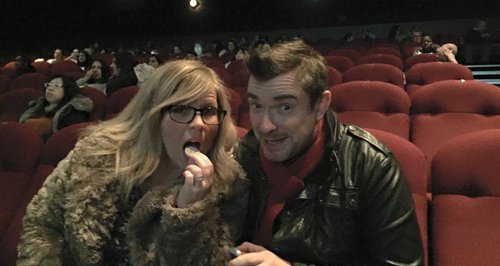 It's probably not the usual situation you'd expect when going to see the "romantic" film of the moment. Two work colleagues sharing a bag of sweets on the front row...
But that's what you'd have seen if you'd have walked into a certain central Birmingham cinema on the opening morning of Fifty Shades of Grey.
Ed and Rachel were there, but it wasn't enough for them just to see the show. No, we wanted to know what would happen to Ed as he watched the movie that most of the female population of the world have been looking forward to.
We strapped Ed up (!) with a heart rate monitor, that would track the beats per minute throughout the entire film. The idea was that we'd look out for the bits where his heart beat faster, as that should show us when he got excited.
It turned out it wasn't the bits we expected.
Listen to Rachel explain this graph, and which bits of the movie Ed was really excited by.