Forget The Royals - This Is The Real Wedding!
18 May 2018, 13:49 | Updated: 18 May 2018, 14:01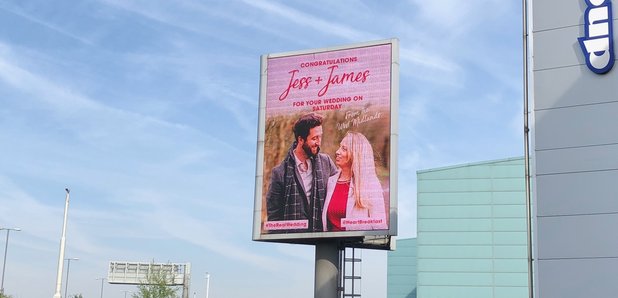 The biggest wedding ever is happening, and there's the Royal Wedding too!
Harry & Meghan has the world's blessing around the world, but lets not forget that there are other weddings taking place too!
Meet Jess and James, a wonderful couple from Shirley! Heart Breakfast told you about their special day, and their story went international!
We didn't want the Royal Couple to steal their thunder, so we had a HUGE (literally) surprise for them, and we know you saw it too! A massive billboard on the M6, between junction 8-9 by the RAC building!
Congratulations to the wonderful couple love from all of us at Heart x