Gemma Falls For The Best Prank EVER!
13 April 2017, 10:18 | Updated: 27 June 2017, 12:25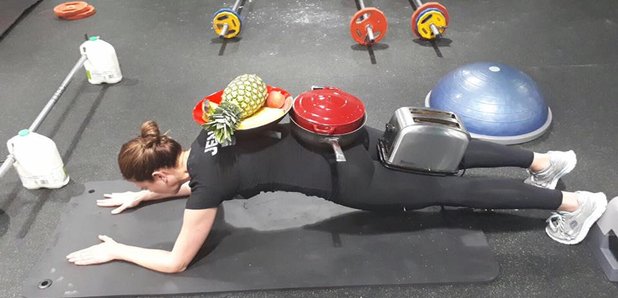 Ed arranged for Gemma's gym trainer to get her doing exercises with household items... Surely she wouldn't fall for it?
It's not often you see Gemma completely speechless.
But when Ed revealed she'd been set up with the ultimate prank, she couldn't quite believe that she fell for it.
After Heart Breakfast every day Gemma heads to the gym to train with her personal trainer called Scott. What she didn't expect was the very 'unusual' workout Ed had planned for her to do that afternoon.
Scott was in position, Ed was in position hiding in the office, and all the hidden cameras were fitted.
Ed had provided the personal trainer with a wide selection of household items including milk, a wok and even a melon. All Scott had to do was listen to Ed's direction, and get Gemma to do all the unique and completely made up exercises with the items.
The funniest moment had to be when Gemma started doing squats... With a FROZEN TURKEY
Check out the video below.
Listen to Heart Breakfast with Ed & Gemma, weekdays from 6am.