Heart Breakfast's 2017 throwbacks
31 December 2017, 12:25 | Updated: 10 January 2018, 12:56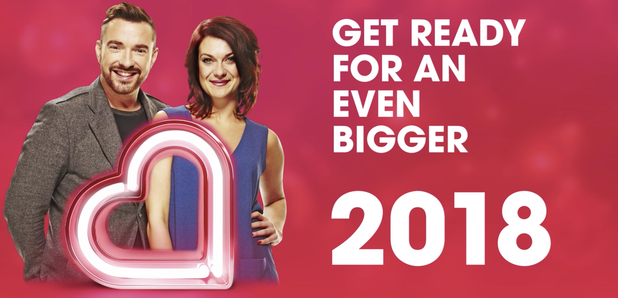 2017 has been a MASSIVE year for Heart Breakfast!
2017 has been a MASSIVE year for Heart Breakfast! Ed & Gemma have spoken to the biggest stars, sent hundreds of you all over the world and woke up the West Mids every morning. Here are some of Heart Breakfast's biggest moments of 2017.
1. We spoke to Ed Sheeran and asked if he was responsible for Ginger being increasingly lucky in love…
2. Ed & Gemma were put through their paces to find out who was the MOST employable Ed or Gemma…
3. Ed & Gemma turned up the feel good to the max by bringing puppies into Heart and you LOVED them…
4. To start the August Bank Holiday off with a bang, Ed & Gemma did the show from a PUB!
5. Heart Breakfast were Up Your Street sending 6 WHOLE STREETS to Alton Towers Resort!
6. Gemma was desperate to try on wedding dresses, so Ed set her up a whole fake hen do.
7. To celebrate their 6 month anniversary, Ed set Gemma up with the ultimate scare… Her reaction was INCREDIBLE…
8. Gemma completed Heart's Kayak Challenge with Selco Builders Warehouse. She kayaked over 150 miles from London to Birmingham in just 5 days and raised over £61,000 for our charity, Global's Make Some Noise.
9. We took 5 incredible kids who had a tough 2017 to the most magical place in the world - To meet Santa in Lapland.
10. Have you ever wondered what happens when you put a person through a Christmas Tree netter? We put it to the test…