We turned up the feel good with PUPPIES
29 August 2017, 09:50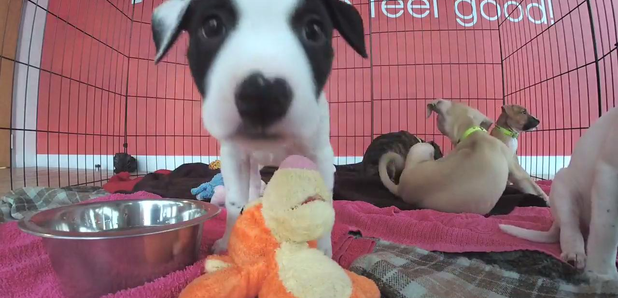 Ed & Gemma got Birmingham Dogs Home to bring in some of their furry friends to brighten your Wednesday.
The 8 week old pups, were unleashed at Heart HQ and we Facebook lived all of it. You can check out the Facebook live below.
UPDATE: After starring in our livestream, Diva, Cash, Buddy, Dolly & Elvis have all been snapped up but Birmingham Dogs Home have hundreds of dogs who need a loving home. They are celebrating their 125th Birthday this year! Last year they rescued over 3,200 dogs without any government funding.
You can listen to Ed & Gemma from 6am Monday to Friday on Heart Breakfast.