Rachel Dislikes Benedict Cumberbatch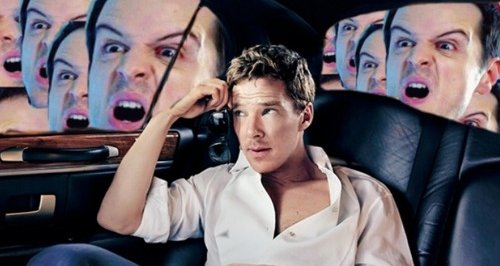 It seems it's not just Rachel that has an irrational dislike of a celebrity, loads of our listeners have celebrities that just grate on them.
Benedict Cumberbatch was honoured today with a CBE and attended Buckingham Palace to receive it from the Queen - Congratulations Benedict!
But Rachel saw the opportunity to get something very sinister off her chest, she confessed to not liking him!
In fact, she then started going into detail about what she found annoying about him, of which none of the reason's were actual reasons. She even agreed herself that it was an irrational dislike and before you could say 'Benedict Cumberbatch' tons of listeners were phoning in and telling us about their random irrational celebrity dislikes,
Check out the video below and see how quickly things get out of hand.
Things got out of hand this morning on Heart Breakfast,You were all getting in touch telling us about your Irrational Dislike of Celebrities and there was a lot of them!- Try and count them all!Ed & Rachel x

Posted by Heart West Midlands on Wednesday, 11 November 2015