Jilted-John and the eBay Honeymoon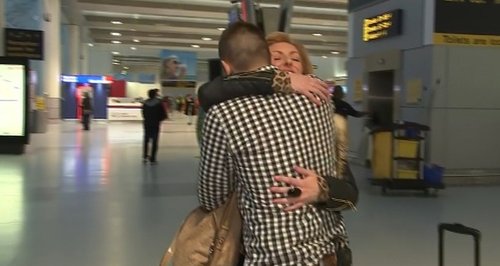 Imagine it. You're two months away from your wedding and the love of your life turns to you and says "I don't think I can go through with it"…
Pic: Good Morning Britain
It would only be worse if you'd already booked an amazing honeymoon to the Dominican Republic that was completely non-refundable. Imagine that!
Well, for John from Burton, he didn't have to imagine as that's exactly what happened to him over Christmas.
But rather than get upset, John has made a video and posted the spare place on an online auction:
Ed and Rachel caught up with John to find out how his auction was getting on and a bit more about what happened:
Then on the morning of the eBay auction closing Ed and Rachel caught up with John to find out how much the honeymoon was about to sell for and who he might be jetting off with:
Life wasn't that easy for John. It turned out a lot of his bids weren't real, so he had to set up an online raffle to try to fill the spot. A lot of stress followed but he finally managed to secure a travelling companion. But, he still wasn't going to meet her until he flew out in the early hours of a February Monday morning.
Ed and Rachel spoke to John live from the airport to find out who the lucky girl was, and whether the honeymoon was going to be a success!
And, after a lovely two week break, John returned to the West Midlands. We had to catch up with him and see how it went. Would he be keeping in touch with Kelly? Was it a happy ending? Did they get on while they were away?