Louisa Johnson on Heart Breakfast
31 March 2017, 08:01 | Updated: 27 June 2017, 12:25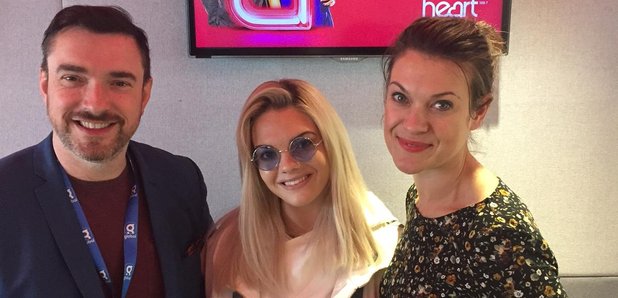 X Factor winner, Louisa Johnson, popped in to see Ed & Gemma and she performed a cover of Ed Sheeran, Shape of You!
Louisa Johnson stopped by the Heart studios to chat to Ed & Gemma about her brand new single, Best Behaviour.
Not only that but Louisa talked about supporting Olly Murs at the Worcester Cricket Ground in June and what we can all expect from the performance.
Louisa is currently working on her debut album and this is the 2nd single she has released after she released 'So Good' a couple of months back.
Ed & Gemma asked Louisa to perform a short cover of Ed Sheeran, Shape Of You and she absolutely nailed it.
Check it out below.