Making Elves with Ed and Rachel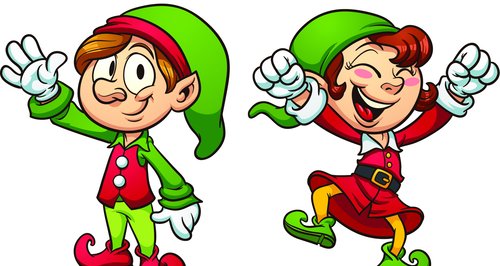 Ed and Rachel, or should we say Squeezy Plum-Pants and Jolly Peppermint, were so excited about Christmas that they became Elves!
Through the magic of radio, they even managed to turn some of you guys into Elves too. In what sounded like a scene from Alvin and the Chipmunks, Bernadette and Rob were transformed into Elves live on air, and given their special Elf names. If you missed it, make sure you have a listen to this!
If you want to find out what your Elf name would be, simply comment below with the first letter of your name, and the month you were born in, and we'll let you know.
Merry Christmas from everyone at Heart!