Marcus Willis' Sister Chats To Ed & Rachel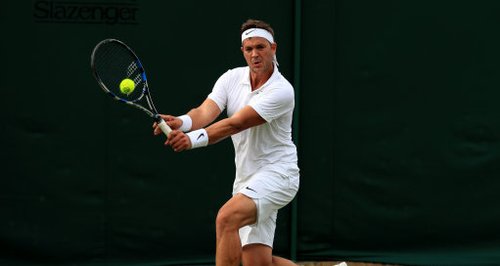 Marcus Willis battled against Roger Federer in the second round of Wimbledon yesterday and we chatted to his sister, Chloe.
Before yesterday Marcus Willis was ranked 772 in the world and had never made it to Wimbledon before, he was used to playing Tennis in the Coventry Tennis League and coaching other tennis players at Warwick Boat Club.
Everything changed yesterday when he squared up against the world number 3, Roger Federer, on Centre Court. Although he lost he did himself proud and put up one hell of a fight!
In total he took 7 games from Roger and that's some achievement in itself.
But on Heart Breakfast we called Chloe, his sister, who was in the box all the way through cheering her brother on and we wanted to know what she thought of her big brother playing on centre court?
They chatted about what he's like in every day life compared to on the court and they even talked about Marcus's new girlfriend and she even spilled the gossip on what does she really think of her!
Listen back to the full thing here