Rachel And The Tigers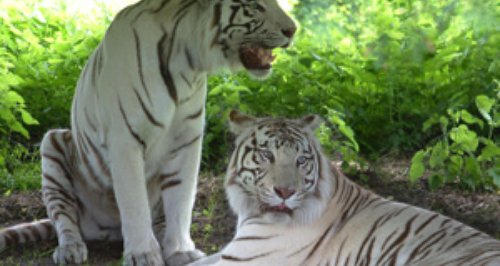 Even though it seemed like he wasn't trying that hard, Ed managed to just beat Rachel to the title of winner in the A to Z of the West Midlands Selfie Challenge
So, we had to send her for a forfeit and West Midland Safari Park were happy to help! We sent Rachel to meet their beautiful white Bengal Tigers… At very close quarters.
Listen to what happened:
Of course, we couldn't let Rachel go there without it being safe, and although she was very close to the tigers (you had to keep your fingers well clear!) this was all part of a VIP experience that West Midland Safari Park offer.
So perhaps it was a reward rather than a forfeit? She probably deserved it after Ed pinching his Selfie Challenge win!