Rachel Meets Her 'Mini Me'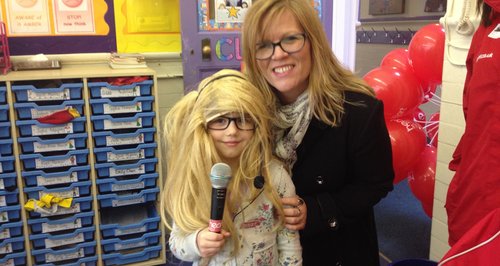 Rachel went to meet Poppy, a 6 year old who had gone to school dressed as Rachel for their 'Dress Like A Famous Person' day!
On Thursday 7th January Rachel received a message through the Heart Breakfast Facebook page from Jane, who had quite possibly the weirdest but best request we have ever had on Heart!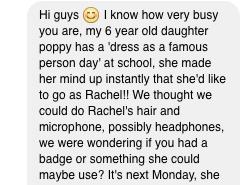 We couldn't say no to that, so we got Jane on the phone and asked her all about Poppy and why she was such a big fan of Rachel.
As far as Rachel was concerned it was the best day of her life knowing that someone would chose her as a famous person for a school dress up day.
The next step was to help make Poppy really look the part by getting her chauffeur driven to school in the morning in the Heart car, because that's how Rachel travels everywhere when she's not in the studio.
So on Monday morning the Heart car pulled up outside their house whilst Ed & Rachel were on the phone to Poppy and it was a massive surprise for her.
But the surprises didn't stop there, straight after the show Ed & Rachel headed down to Colmore Junior & Infant School to meet her in person!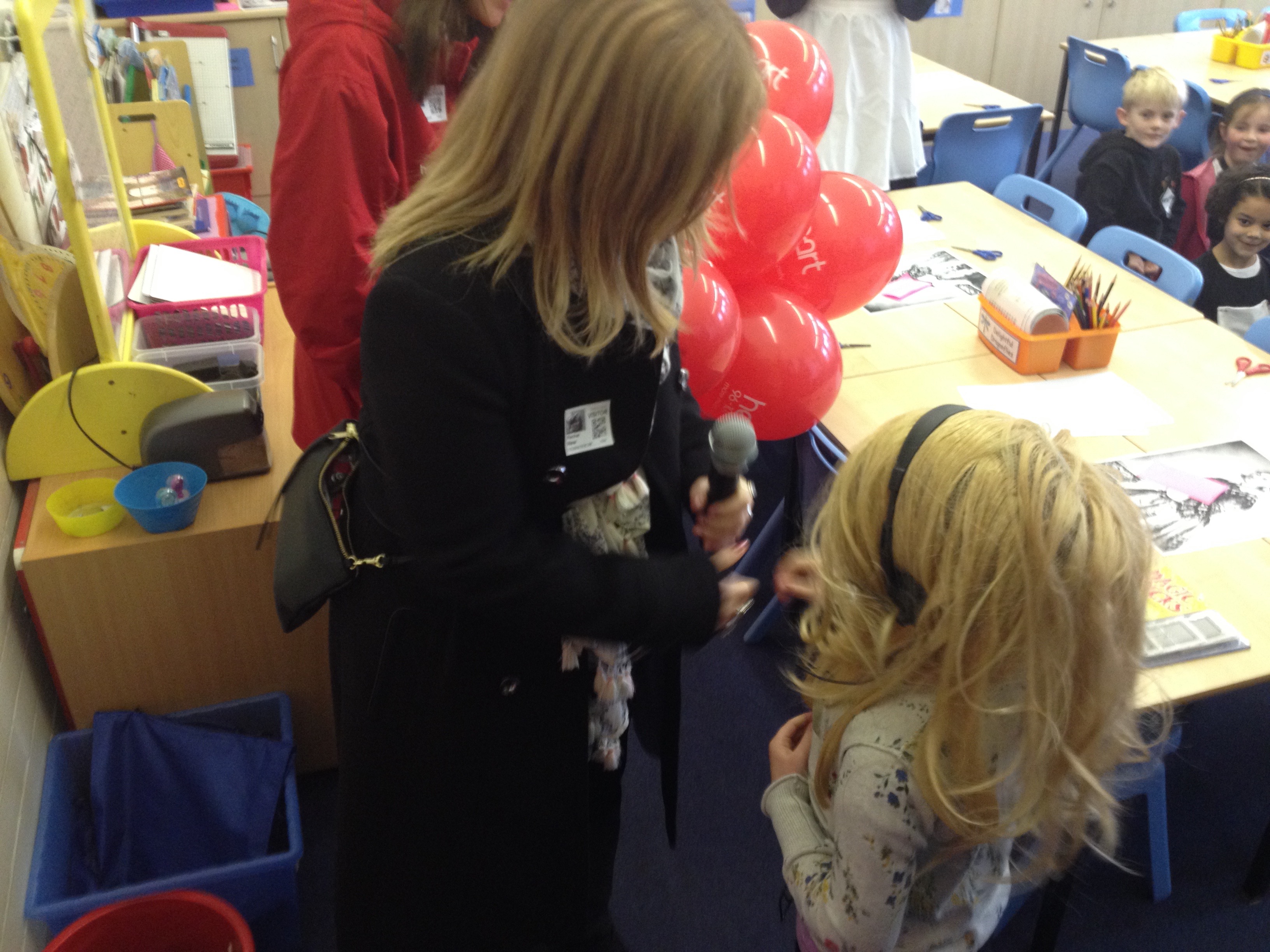 The entire class of 30 were all dressed as other famous people such as Albert Einstein, Amelia Earhart and even Prince Harry so 'Mini Rachel' was really mixing it with the celebrities.
We took down loads of Heart balloons and gifts for the whole class and we'll be staying in touch with Poppy in case she really wants to become Rachel if she's ever off from the show!