Rachel Milks A Cow On Heart Breakfast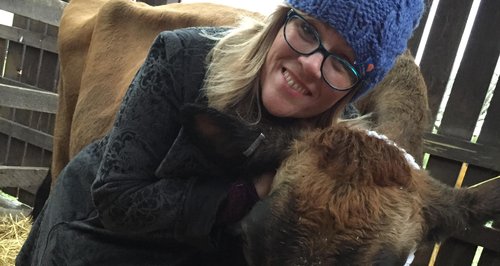 Rachel has given up dairy since the new year so Ed surprised her on Friday by sending her to a farm to milk a cow!
Ed sent Rachel to Ash End House Children's Farm on Friday morning to do something she had never done before. She was going to be milking a cow called Songbird.
It turned out to be a lot harder than Rachel first thought it would of been but she got there in the end.
We're not quite sure if she got enough milk for a cup of tea, but see it for yourself below
From now on, Rachel will be known as 'Milkmaid Rach'!
A massive thanks to Ash End House Children's Farm for having us!