Royal Baby: The Corgi Predictor Race!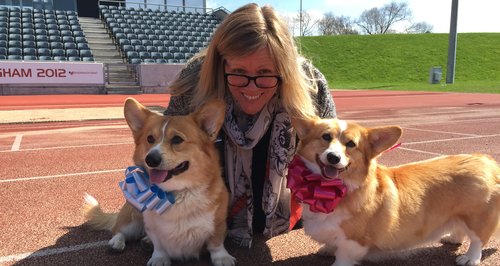 Over the years there have been many "highly scientific" ways to predict the outcomes of major events. But now that Paul the Psychic Octopus has passed on, what could we do to predict the latest Royal arrival?
The Duke and Duchess of Cambridge will soon be heading to the hospital for the arrival of the newest member of their family. If it's anything like last time we're sure to be staring at that front door for hours while listening to the increasing frustration of the TV news reporters.
But we could avoid that by predicting if the new arrival would be a boy or a girl couldn't we?
Rachel headed down to Alexander Stadium for a very special race that we are SURE will predict the gender of the latest Royal bundle of joy.
Two corgis, both alike in all but gender, took to the famous Birmingham track in a straight dash to the finish. The first over the line would decide whether we should buy a blue or a pink crown.
Buster vs Meg, Prince vs Princess, who could it be? Find out in this video:
Thank you to Alexander Stadium for hosting us, and to Joy the Corgi Trainer & their owner Reg for getting involved with this highly scientific experiment!