Watch Gemma win a trip to New York City to see Bruno Mars for Wendy!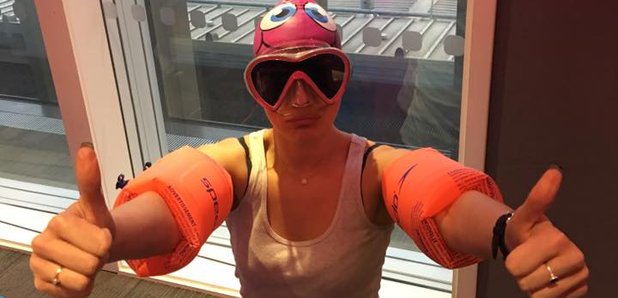 Ed & Gemma from Heart Breakfast were sending you to see Bruno Mars, and Wendy won the tickets to see him in New York City!
To celebrate the new sound of Heart Breakfast, Ed & Gemma were giving you the chance to see Bruno Mars live in New York City!
Every single day you were trying to guess the 2 Bruno Mars songs mashed together, which would of put you in the grand final to play for the once in a lifetime trip to see him perform at Maddison Square Gardens.
In the final we had, Natalie, Matt, Sophie and Wendy and to decide which one of our winners was going to New York City Gemma dressed herself in armbands, a swim cap and goggles and she prepared to go 'Big Apple Bobbing'.
It's only Gemma's first week and we've already got her on camera in doing something pretty weird. Well you've got to start as you mean to go on...
Watch the Facebook Live video below.