Watch Gemma win Justin Bieber tickets in Dubai for Jan!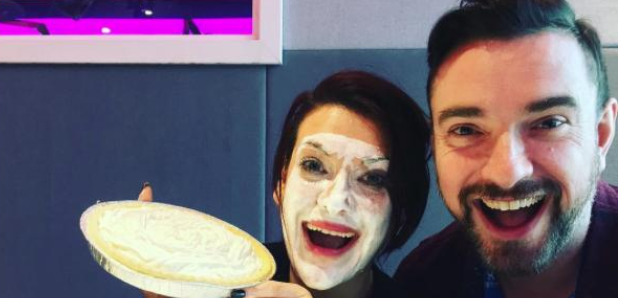 Things got a little bit messy for Gemma... Watch what happened here!
Ed & Gemma were sending you to see Justin Bieber on his Purpose world tour, and one of those lucky winners upgraded their prize to see him live in Dubai!
Jan was our lucky winner, and now she'll be flown out to the gorgeous city of Dubai to see the pop-star perform his chart topping hits such as 'Sorry' and 'Love Yourself'.
Ed & Gemma have also arranged for her to stay at the luxurious Hyatt Regency Dubai, situated in the heritage heart of the city, with panoramic views of one of the greatest cities on the planet.
Visit their website here to have a look for yourself
But winning this once in a lifetime prize to see Justin Bieber in Dubai was all in Gemma's hands... Or should we say mouth?
As we played a game of 'Dubai Face', our very own take on 'Pie Face'.
Watch what happened when Gemma was faced with 5 cream pies, all with a different number buried inside.
It's all thanks to our friends at the Hyatt Regency Dubai,