Solihull Have A Nightmare On The Big Town Showdown!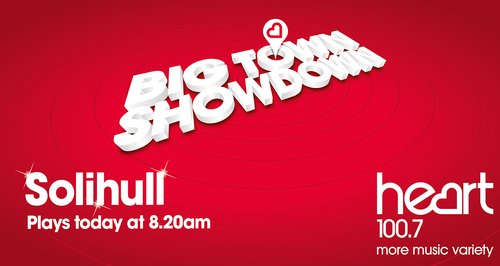 The current Big Town Showdown season is nearly over. On Friday Morning Becky stepped up for Solihull to try win a Onesie!
How long can Lichfield hold onto the top spot for?! Emma has been there for nearly a month now and at this rate she'll be number 1 at the end of the season.
Maybe Becky from Solihull could do something about it though! She was excited and was desperate to win a number onesie.
Listen back to what happened below
The Big Town Showdown Season Is Nearly Over!!!
Becky from Solihull stepped up this morning!
Ed & Rachel xhttps://t.co/mbwGSnXSMR

— Ed and Rachel (@HeartBreakfast) March 11, 2016
Those were some of the best answers we've ever heard, but at least she stepped up and put Solihull on the leaderboard!
There's only 1 week left of the current season so check our leaderboard and work out if your town has played? If not, why not? Listen on Monday from 8.15 and you can enter to have a go!